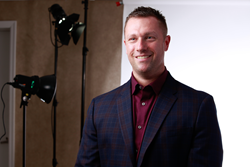 FORT LEE, N.J. (PRWEB) January 17, 2018
Daniel E. Straus, President and CEO of CareOne, is partnering with Dana Cavalea, founder of the Forever Fit Exercise Therapy program and former Director of Strength and Conditioning & Performance for The New York Yankees, to bring a comprehensive program which blends physical therapy, strength & conditioning, rehabilitation, and sport psychology to better the community.
Cavalea is excited to bring his Forever Fit program to the Cupola in Paramus facility and through an in-home program. The program is customized to the participant to pair strengthening initiatives with exercise therapy and is available both in the home and at the center, making it accessible to the local community's senior population. This effective duo will build health, confidence, and vitality in seniors, allowing them to age comfortably, with more independence and functional strength. The establishment of this program emphasizes the importance of continued movement, strength training, and fitness to a person's overall health and well-being.
Forever Fit Exercise Therapy, a proprietary and revolutionary program, is utilized by a wide array of people, from the world's most elite athletes to active aging adults. The Forever Fit Center provides a unique, customized training experience in the comfort of home or at the center. The fitness plans aim to improve strength and flexibility, increase bone density and mass, and lower body weight while reducing resting blood pressure, arthritic pain and overall fall risk by improving functional strength and confidence.
"Bringing Forever Fit Exercise Therapy to community residents of Bergen County New Jersey and amazing healthcare companies, is truly exciting. We are looking forward to bringing Exercise Therapy to the residential homes of seniors throughout Bergen County. It has always been a passion of mine to deliver the same techniques I have used on elite professional athletes and deliver them to the senior population to prevent falls, improve strength, and increase overall vitality and confidence. Watching a senior throw away their cane or walker to walk on their own without assistance is amazing," commented Dana Cavalea, Founder of the Forever Fit Exercise Therapy Program.
The investment in these initiatives exemplifies Straus's pledge to provide and encourage healthy living through strength instruction to its residents and the local community. Cavalea, who spent 12 years as Director of Strength and Conditioning & Performance for the New York Yankees Organization, including their World Series-winning year in 2009, is a consultant to pro athletes, entrepreneurs, business executives, workforces and universities on lifestyle strategies to reduce stress, improve work-life balance, and most importantly improve daily performance and outcomes. With Cavalea's extensive knowledge and experience in the health and wellness field, participants in the Forever Fit program greatly benefit from his innovative fitness services.
The Forever Fit Exercise Therapy provides one-on-one strength training in an inviting environment or even within the confines of the patient's own home. Physical therapists will conduct an initial assessment on each individual to identify their needs and to help them reach their goals. In just two sessions per week with a personalized Exercise Therapist, participants are able to see great results. Members and residents report they have been able to build muscle strength, are less susceptible to falls, and feel more invigorated. In addition to private sessions, various group programs are available as well.
To learn more about Forever Fit at The Cupola, please visit http://www.care-one.com/forever-fit.
About CareOne
With services that include post-hospital care, rehabilitation, assisted living, long-term care and a variety of clinical specialty programs, CareOne offers compassionate care in gracious, professionally managed centers and communities. CareOne serves thousands of patients every day and admits and discharges more than 20,000 patients every year. With more than 65 centers in New Jersey, Massachusetts, and Virginia, CareOne's outstanding programs and services are conveniently located throughout the state. Interested parties can engage with CareOne on social media by following @CareOneMgt on Twitter,@careonemgt on Instagram, and CareOne Management, LLC on Facebook and LinkedIn. For more information about CareOne, please visit http://www.care-one.com.
About Forever Fit
Dana Cavalea, former Strength and Conditioning Coach for the NY Yankees, has launched the Forever Fit Strength Training Program in Bergen County New Jersey. Dana and his team assess each client's current state of health and document the participants' fitness goals. With this data, the Forever Fit team devises personalized training regimes specialized for each client. Participants have the option to schedule strength training sessions in the comfort of their own homes. For more information about Forever Fit, please visit http://www.beforever-fit.com.