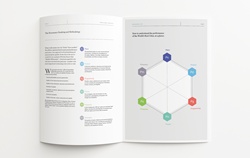 "It's fascinating to use our exclusive global insights to match cities with specific consumer interests like this." —Resonance Consultancy President Chris Fair
New York, New York (PRWEB) January 16, 2018
Resonance Consultancy, leading global advisors in real estate, tourism, and economic development for countries, cities and communities, is pleased to announce the 2018 World's Best (Cold-weather) Cities, a ranking of the 10 best-performing cities when it comes to the categories of (cold) Weather, Neighborhoods & Landmarks, Museums, Entertainment, Shopping, Culture, Nightlife and Restaurants.
So without further ado, here are the world's best cold-weather cities for people who hate winter…
1. London
Where programming seems to only heat up when the temperature drops.
2. Sapporo
The population actually doubles in the winter and so do the festivals indoors and out.
3. Tokyo
Because Michelin-starred restaurants are rarely outside.
4. Paris
Paris is always a good idea. Now more than ever, given openings like the Musée Yves Saint Laurent Paris. And so. Many. New. Restaurants.
5. New York
The city that never sleeps is definitely more approachable under a blanket of thick white snow.
6. Moscow
The city of museums welcomes you in, while its arts scene slows enough to appreciate unhurried.
7. Prague
The fairy tale spirit is extra storybook with flakes drifting gently all around.
8. Berlin
It's as if one of Europe's most welcoming and tolerant cities turns up the hospitality to compensate for the frosty reception by Mother Nature.
9. St. Petersburg
The world's largest northern city is also, happily, one of its most historic. It's like walking through your favorite snowglobe.
10. Glasgow
Replete with culture and a surprisingly epic nightlife, winter makes regular pub visits mandatory.
Read more about the world's best cold-weather cities for people who hate winter at BestCities.org.
GET YOUR FREE 2018 WORLD'S BEST CITIES REPORT
The free 2018 World's Best Cities Report is available for download here. All 100 cities are profiled at BestCities.org, including a city finder that surfaces cities based on user preferences—from parks to nightlife—using Resonance Consultancy's proprietary data.
Follow the World's Best Cities on Twitter, Instagram and Facebook @BestCitiesOrg and #BestCities. For media inquiries contact Sara Fahy, +1 949 887 4476 or sfahy(at)resonanceco(dot)com
ABOUT RESONANCE CONSULTANCY
As leading advisors in real estate, tourism, and economic development for three decades, Resonance combines business strategy and marketing creativity to shape the future of communities, cities and countries. Resonance works across place development strategy, place marketing, placemaking and place branding. Their team has completed more than 100 visioning, strategy, planning, policy and branding projects for destinations and developers in more than 70 countries. Resonance works with developers, planners, architects, DMOs, economic development agencies and others to make places the best they can be. To learn more about Resonance and their services, please visit ResonanceCo.com and @ResonanceCo.
ABOUT BESTCITIES.ORG
Best Cities is the home of Resonance Consultancy's exclusive ranking of the world's top urban destinations. Best Cities rankings are underpinned by the most credible source of city performance, the true opinions and rankings from eyes of visitors and residents alike. Our ranking's exclusive methodology quantifies and benchmarks the relative quality of place, reputation and competitive identity for global cities across multiple factors using core statistics and online ratings and reviews. The Best Cities Finder lets users discover their ideal cities based on interests and priorities. The weekly newsletter keeps users up to date on the places that matter to them. Follow us @BestCitiesOrg and #BestCities.
– 30 –
For more information or interviews, please contact:
Sara Fahy
Vice President, Marketing & Communications
Resonance Consultancy
+1-949-887-4476
sfahy(at)resonanceco(dot)com