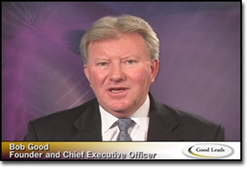 We engaged Good Leads based on their straightforward approach to lead generation. We look forward to Good Leads delivering quality leads for our CDRouter platform," said Steve Scapicchio, Sales Director
SALEM, N.H. (PRWEB) January 17, 2018
Good Leads® was selected by QA Cafe as a partner to expand its sales pipeline of clients seeking IP Test solutions via their CDRouter platform. As a premium provider of B2B lead generation and outsourced business development services, Good Leads will source new business opportunities for QA Cafe throughout the United States and Canada.
Bob Good, CEO of Good Leads, in making the announcement, said, "We are pleased with being selected as a business partner to build QA Cafe's sales pipeline throughout the U.S. Our technology-focused Prospect Builder® Program and methodology is well-suited to grow their base of opportunities through our discovery and qualification processes."
"We engaged Good Leads based on their straightforward approach to lead generation. We look forward to Good Leads delivering quality leads for our CDRouter platform, the industry standard in broadband CPE testing" said Steve Scapicchio, Sales Director. Good Leads dedicated lead generation team will focus their efforts in a CPE industry approach, leveraging the success of their strong customer base.
About QA Cafe:
QA Cafe is a dynamic software company located in Portsmouth, NH USA. The firm is the leading provider of IP testing solutions and packet capture analysis tools for broadband access, home networks, consumer electronics, service providers, government and enterprise IT. Their team draws on decades of QA, networking, and standards development experience to deliver solutions that are powerful and easy to use. Contact at: US, Canada: 1-877-332-0784 http://www.qacafe.com
About Good Leads:
Good Leads® is a premier provider of sales and marketing, B2B lead generation and enterprise software business development activities for technology centric firms on a global basis with significant emphasis in the U.S. and Canada. Bob Good is CEO and founder of the 15-year-old firm. Good Leads specializes in executive level lead generation and appointment setting with international emphasis on supporting external corporate sales teams. Good Leads corporate headquarters is in Salem, NH with sales offices in Massachusetts, Maine and California. Good Leads can be contacted at 866 894-LEAD. http://www.GoodLeads.com