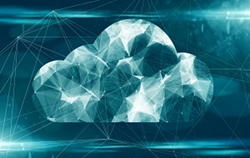 BOULDER, Colo. (PRWEB) January 16, 2018
Enterprise Management Associates (EMA), a leading IT and data management research and consulting firm, today announced it will host a webinar titled "Looking Before You Leap into the Cloud: A proactive approach to machine learning, analytics and data engineering in the Cloud," featuring John L Myers, managing research director at EMA, and Nik Rouda, director of product marketing at Cloudera.
Over the past decade, big data implementations have been more sophisticated in particular for organizations operationalizing machine learning, analytics and data engineering. The pressures of data-driven cultures, multiple workload applications such as customer care, fraud management and cross-platform marketing are changing the game. Mixing machine learning with business processes and operationalizing analytics with data engineering practices places burdens on IT teams. Making these advanced data environments all work together is an ongoing challenge.
While one can still "swipe and go" to implement data management environments in the cloud for an easy solution, the easy path is often littered with additional costs, higher overhead in terms of maintenance and synchronization. Data savvy organizations are taking a more measured and coordinated approach to their machine learning, analytics and data engineering infrastructures. These proactive approaches speed adoption among business stakeholders and lower administration and governance issues for technologists.
During this webinar, Myers and Rouda will discuss the future of an enterprise grade cloud environment for organizations using the right resources, as well as:

Drivers for implementing machine learning, analytics and data engineering with a proactive approach
Pitfalls associated with "immediate gratification" implementations
How business stakeholders benefit from proactive approaches
How proactive implementations improve the workloads of technologists
Examples of real-world customer implementations
The webinar is Tuesday, January 23 at 1:00 p.m. Eastern. Those who wish to attend can register at: http://research.enterprisemanagement.com/looking-before-you-leap-into-the-cloud-webinar-pr.html
About EMA
Founded in 1996, EMA is a leading industry analyst firm that specializes in providing deep insight across the full spectrum of IT and data management technologies. EMA analysts leverage a unique combination of practical experience, insight into industry best practices, and in-depth knowledge of current and planned vendor solutions to help clients achieve their goals. Learn more about EMA research, analysis, and consulting services for enterprise line of business users, IT professionals and IT vendors at http://www.enterprisemanagement.com or http://www.blogs.enterprisemanagement.com.