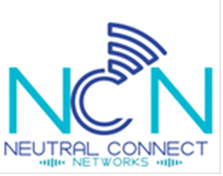 "Ira's knowledge of the financial controls and fund-raising abilities within the wireless industry is a great asset to NCN in order to rapidly grow NCN's business unit over the next several years. His core competences will help build a solid financial team at NCN." -Paul McGinn, CEO
WEST PALM BEACH, Fla. (PRWEB) January 16, 2018
Neutral Connect Networks LLC ("NCN") a leading independent owner and operator of wireless communications infrastructure, announced today the hiring of two Senior Management Team Members. Ira Levy will join NCN as the Chief Financial Officer and Darlene Braunschweig will join 5 Bars, LLC, a NCN subsidiary ("5 Bars"), as Senior Vice President of Managed Services.
Ira Levy was the CFO at iWireless until joining NCN, where he headed financial, regulatory, real estate and administration functions for the T-Mobile majority Owned iWireless $100M business unit. Prior to iWireless, Ira led Mozido's fund raising efforts, raising $200M to launch the MVNO e-commence business across the USA, Caribbean, Mexico, Latin America, China, Australia and Africa. Ira has more than 35 years of wireless experience starting from his early days at Houston Cellular, Southern Cellular, Primeco, Verizon and Metro PCS.
Paul McGinn, CEO said, "Ira's knowledge of the financial controls and fund-raising abilities within the wireless industry is a great asset to NCN in order to rapidly grow NCN's business unit over the next several years. His core competences will help build a solid financial team at NCN."
Ira comments, "I am excited to be working with Paul and the professional team he has assembled. The Company is well positioned to grow and garner market share."
Darlene Braunschweig is an industry veteran with a unique combination of industry experience, business savvy and sales acumen. She has amassed more than 20 years of experience, including 17 years served in various leadership roles at major wireless telecom companies. Her vast experience has helped her build solid C-level relationships with executives at AT&T, Verizon Wireless, Sprint, and T-Mobile, as well as with several wireless equipment manufacturers, and a number of healthcare, REIT, and hospitality market real estate executives.
Darlene comments, "I am excited to start a new challenge within 5 Bars and look forward to working with the team to further develop their already extensive services portfolio. I am fortunate to be joining such a respected company that prides itself on top quality service and cutting-edge technology in the wireless industry."
Paul McGinn, CEO said "Darlene's wealth of experience and industry knowledge has made her a key addition to the 5 Bars family. We view her appointment as a sign of our commitment as the leading company in Neutral host solutions. Our new innovations and the increasing demand from our customers led us to look for an addition to our team who will fit in with our ethos of innovation and exceptional service, and it is very fortunate that we were able to find someone of Darlene's caliber to fulfill this role."
About Neutral Connect Networks and 5Bars
Neutral Connect Networks LLC, http://www.neutralconnect.com is a leading independent owner and operator of wireless communications infrastructure in the United States. Its primary focus is building and operating multi-carrier neutral host DAS and small cell networks in venues and buildings throughout North America.
5 Bars LLC, http://www.5bars.com is a leading independent owner operator of wireless communications infrastructure in the United States. It primary focus is building and operating multi-carrier neutral host DAS networks in major league baseball, major and college football arenas. 5 Bars also specializes in DAS multi-carrier neutral host systems in Casino's and office buildings to support the next generation of wireless deployments.
Contact:
Neutral Connect Networks
Paul McGinn
Chief Executive Officer
info(at)neutralconnect.com