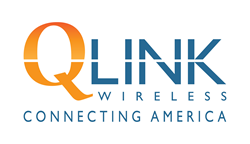 DANIA BEACH, Fla. (PRWEB) January 17, 2018
Issa Asad, founder and CEO of Q Link Wireless, announced today that his company received approval from the Hawaii Public Utilities Commission and the FCC to provide free phone service in the state of Hawaii through the federal Lifeline Program. The approval comes on the heels of Q Link's licensure in the state of Arkansas – the first license granted in any state, to any wireless provider, in five years. The most-recent licensure will allow Q Link to deliver voice and data service to low-income residents of Hawaii who qualify for the Lifeline Program, which is run by the Federal Communications Commission (FCC) through its subsidiary, the Universal Services Administrative Co.
With nearly two million customers, Q Link is the third-largest Lifeline carrier in the U.S. and operates in 29 states plus the territory of Puerto Rico. Hawaii is the thirtieth state where the company will be licensed to operate and represents a significant advancement for residents of Hawaii to ensure vital communications service. This is especially important for the island state, which, like Puerto Rico, is vulnerable to hurricanes.
Hawaiians may be eligible for participation in the Lifeline Program based on a number of qualifications including veteran status, participation in the SNAP (food stamp) program, Medicaid eligibility, and residency in Section 8 housing. Program participants who choose Q Link as their carrier receive a free smart phone, 350 minutes of calling each month, unlimited texts, and up to 1 gigabyte of free data. The program was designed for Americans who might not otherwise have access to vital communication services, including the ability to make 9-1-1 calls.
In addition to their vulnerability to storms and natural disasters, the license is especially important to Hawaiians, because the state has the ninth-highest poverty rate in the nation when the state's cost of living is taken in account. One in six Hawaiian residents live in poverty, according to the Census Bureau's "supplemental poverty measure." This measure reflects cost of living and is considered a more accurate representation of the number of Americans who are living in poverty. Another study recently revealed almost half of Hawaiians live paycheck-to-paycheck.
"Many people consider Hawaii a wealthy state," said Issa Asad, founder and CEO of Q Link. "However, that's just not the case. Now, we can deliver this vital service to low-income and veteran families living in Hawaii who face high costs of living. When they sign up with Q Link, they won't have to worry about the cost of their mobile phone service. And for those who don't have phones, it means a vital link to emergency services they wouldn't otherwise have."
For more information about Q Link Wireless, visit https://qlinkwireless.com. To schedule an interview with Issa Asad, please contact Meieli Sawyer at 305-668-0070 or msawyer(at)weinbachgroup(dot)com.
About Q Link Wireless
Q Link Wireless, a Quadrant Holdings Company, is one of the nation's leading providers of wireless voice and data service through the Lifeline Program. With more than 1.9 million customers, Q Link is wirelessly connecting people to the world around them, regardless of their income.