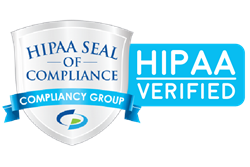 At Compliancy Group, we're committed to helping our veterans succeed as they return from their service abroad
(PRWEB) January 17, 2018
Compliancy Group is proud to announce that our HIPAA compliance solution, The Guard, has been chosen by The Soldiers Project. The Soldiers Project is a 501(c)(3) non-profit that provides free, unlimited mental health services to Post 9/11 veterans and service members, in addition to their families and loved ones. Compliancy Group is here to help The Soldiers Project in their commitment to strict patient confidentiality and quality of care.
"At Compliancy Group, we're committed to helping our veterans succeed as they return from their service abroad," said Marc Haskelson, President and CEO of Compliancy Group. "We take pride in using our industry-leading solution to meet the challenges that come with non-profit work. The Soldiers Project has hundreds of volunteer mental health professionals who give their time to help our veterans. Our primary goal is to give back to our service members without focusing on budgetary restrictions. We help simplify HIPAA compliance so our partners can get back to helping the communities they best serve."
Compliancy Group gives health care organizations of all kind the tools to confidently address their HIPAA compliance. Clients are assigned a Compliance Coach to guide them through the entire process of achieving HIPAA compliance.
To find out more about Compliancy Group, visit:
How do I Become HIPAA Compliant?
Compliancy Group Cares
About Compliancy Group:
Compliancy Group gives health care professionals confidence in their HIPAA compliance with The Guard®. The Guard is a web-based HIPAA compliance solution, built by former auditors to help simplify compliance.
Compliancy Group's team of expert Compliance Coaches® field questions and guide users through the implementation process, taking the stress out of managing compliance. The Guard is built to address the full extent of HIPAA regulation, including fully automated documentation of policies, procedures, employee training, and remediation plans.
With The Guard, health care professionals can focus on running their practice while keeping their patients' data protected and secure.
Find out more about how Compliancy Group and the HIPAA Seal of Compliance® can help simplify your HIPAA compliance today!
About The Soldiers Project:
The Soldiers Project provides free, confidential and unlimited mental health services to Post 9/11 military veterans, active duty service members, and their loved ones throughout the United States. No one is turned away due to discharge status, branch of service, or combat experience. In 2018, The Soldiers Project will launch a Peer Support program to provide care navigation to veterans seeking support with access to housing, education, job training, and other needs.