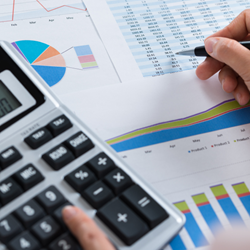 Recent updates to federal regulations, other rulings and new IRS security enhancements affecting businesses
DURHAM, N.C. (PRWEB) January 22, 2018
Eli Financial, a division of audio conference and corporate education leader ProEdTech, will host the live webinar "Federal Business Tax Update" with industry veteran Vicki L. Mulak on Thursday, January 25, 2018 at 1:00 pm ET. Vicki will help you prepare accurate 2017 business returns utilizing the existing law, as well as provide insight into future tax planning and changes that will affect 2018 returns.
For instance, Mulak will explain the significance of business provisions that were made permanent at the end of 2015 by the Protecting Americans from Tax Hikes (PATH 2015) legislation—as well as other provisions scheduled for phase-out and expiration under the recent federal tax reform.
Join taxation expert Vicki L. Mulak, EA, CFP® in this must-attend session to get updates for the 2018 tax filing season. This session is specifically tailored for tax professionals preparing 2017 federal business returns. In addition to legislative coverage, this session will also include recent updates to federal regulations, other rulings and new IRS security enhancements affecting businesses.
With this session, you will increase your confidence and competency in approaching the 2018 filing season, armed with all the information necessary to prepare accurate proprietorship and business entity returns.
This live event will provide key knowledge—specifically for certified public accountants (CPAs), enrolled agents (EAs) and attorneys—on a variety of critical topics, including:

Business provisions of PATH 2015 affecting 2017 business returns
Federal regulations update affecting businesses
Tangible property regulations review impacting 2017 business returns
Tax reform update
Retirement plan compliance update
For more information and to register, visit: https://www.elifinancial.com/taxation/federal-business-tax-update
About ProEdTech
ProEdTech is a leading source of knowledge and training for professionals in over 15 industries, serving individuals, businesses and their employees around the globe. It offers webinars, online conferences, seminars, boot camps, books, DVDs, white papers, industry reports and other learning tools from industry experts and insiders who provide a fresh perspective on key issues, trends and regulations in order to simplify governance, risk and compliance (GRC) for enterprises and industry professionals.
ProEdTech's AudioEducator webinars offer updates, regulatory knowledge and information on the latest news in various medical specialties, as well as coding and billing updates, and analysis of regulations that affect ambulatory surgical centers, home health, long term care and hospice facilities, hospitals and healthcare systems, health insurers and physician practices. Webinars are also offered through AudioSolutionz in the technology, human resources, construction and housing, ICT and telecom, manufacturing, consumer packaged goods and retail, safety and security, transportation, energy and environment, education, trade, and chemicals industries. ProEdTech's Eli Financial platform offers tax and banking professionals, focusing on providing high-quality online training products customized for U.S. lenders and tax practitioners that include the latest updates from the IRS, CFPB and other regulatory authorities. Lawyers across the United States depend on Eli CLE for top quality online continuing legal education (CLE) programs, which can be completed for MCLE credits.
ProEdTech regularly provides professionals the opportunity to get answers to their most complex questions directly from experts, without having to attend costly live conferences. To learn more, visit: http://.proedtech.com.