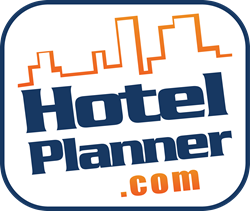 WEST PALM BEACH, Fla. (PRWEB) January 22, 2018
The 52nd Super Bowl is almost here as the Eagles vs. Patriots head into the upcoming series, gearing up for what is undoubtedly football's biggest night of the year. With more than 70,000 spectators expected to attend Minneapolis's U.S. Bank Stadium throughout NFL week and for the Super Bowl on February 4th, its impact can be felt as hotel rates continue to increase, resulting in less availability among the city's 300 plus hotels.
Near the U.S. Bank Stadium and the Minneapolis Convention Center, expect to pay $312 on average for 2-star hotels and $328 on average for 3-star hotels. 4-star hotels in the area are already sold out. Recommended properties nearest to the Super Bowl and the 2018 NFL Experience include, the Best Western Plus Minneapolis and St. Paul North/Shoreview properties, Country Inn & Suites by Carlson, Roseville, MN, Extended Stay America - Minneapolis - Brooklyn Center, and the Ramada Plaza Minneapolis. HotelPlanner.com is offering rates starting at $255.
If you're flying into the Twin Cities, fans might consider hotels near the Minneapolis-Saint Paul International Airport (MSP), which are still close enough to all the action. Expect to pay $262 on average for 3-star hotels and $319 for 3-star hotels. Recommended properties include, Comfort Inn Airport, Extended Stay America - Minneapolis - Airport - Eagan-North, and Microtel Inn & Suites by Wyndham. HotelPlanner.com is offering rates rating at $231.
For the best rates possible, consider Minneapolis's neighboring cities: Saint Paul, Brooklyn Center, Fridley, and Plymouth with hotels on HotelPlanner.com starting at $201. Recommended properties include Best Western Plus Blaine at the National Sports Center, Comfort Inn Plymouth-Minneapolis, Quality Inn in Brooklyn Center, Red Roof Inn Minneapolis Plymouth, and WoodSpring Suites Minneapolis North, each between 15-20 minutes away from all the action.
About HotelPlanner.com:
HotelPlanner.com is the leading provider of online services in the global group hotel marketplace. Listed among the top 50 travel sites in the world and ranked number one in group travel, HotelPlanner.com is on track to produce nearly 1 million group leads this year, and is providing group hotel booking services to over 3,000 groups per day. The company's robust technology and automated rate checkers provide customers with the guaranteed lowest available rates from a network of more than 100,000 quality hotel partners worldwide, making it easier and faster to book hotels for any corporate and leisure event. With its new eRFP group booking system, "Book-in-Block" and licensing technologies, HotelPlanner.com continues to advance the group booking process online for direct clients, market leading affiliates and hotel partners worldwide.
HotelPlanner.com's Pro Sports Team clients most notably include, the Washington Redskins Professional Bowlers Association, and partnership with USA TODAY Sports Active Alliance. On an international scale, clients include, Clipper Round the World Yacht Race, European Professional Golfers (EuroPro), Triple Crown Sports, Matchroom Sport, Super League (Rugby), AFC Wimbledon, Euroleague Basketball, Millwall F.C., Hella Verona F.C., and Swansea F.C.
Customers can visit HotelPlanner.com online at http://www.hotelplanner.com, or on its mobile app, which provides users with the lowest, real-time hotel rates and availability, detailed hotel information and an easy booking tool right from the palm of their hand. They can also follow HotelPlanner.com on Facebook, Instagram, Twitter, Google+, YouTube and its Everything's Better Together blog.
Founded in 2002 by CEO Tim Hentschel and CIO John Prince, the company provides 24/7 customer service and has offices in London, England (European Headquarters), Hong Kong (Asian Headquarters), West Palm Beach, FL (USA Headquarters), and Las Vegas, Nevada.