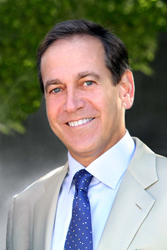 "Through an explosion of research into PRP, growth factors and stem cells scientists are learning exactly how all these biologics can be used to speed the healing process in a variety of areas of the body."
NEW YORK and GREENWICH, Conn. (PRWEB) January 23, 2018
Our ears perk up when we hear that one of our favorite professional athletes has undergone a novel treatment for sports-related injuries. That's the case with PRP injections, which tennis star Rafael Nadal received for various conditions, including chronic tendon injuries and sprained knees. But what exactly is PRP, and what are the treatment's pros and cons?
Orthopaedic surgeon Kevin D. Plancher, MD, MPH, founder of Plancher Orthopaedics & Sports Medicine, often tackles these questions with patients who are increasingly curious about the buzz-worthy preparation. PRP is an acronym for platelet-rich plasma, which is individually created for each patient through a special process, Dr. Plancher explains.
Composed mainly of liquid, blood also contains a solid component known as platelets that help clot blood. But platelets also contain numerous proteins called growth factors that are instrumental in injury healing. When a person's blood is drawn and centrifuged in a machine, an increased concentration of platelets can be returned to the patient in the form of a PRP injection.
"This platelet concentration can be 5 to 10 times greater than normal, meaning PRP contains far more growth factors than typical blood," Dr. Plancher says. "Through an explosion of research into PRP, growth factors and stem cells scientists are learning exactly how all these biologics can be used to speed the healing process in a variety of areas of the body."
How are PRP injections used?
PRP injections are being used in many areas of medicine, but orthopaedic medicine has seen a burst of PRP uses for a variety of conditions, Dr. Plancher notes. These include:

Chronic tendon injuries: In these types of injuries – especially tennis elbow, an injury to the tendons on the outside of the elbow – PRP injections appear to be most effective so far, he says. Other lingering tendon injuries are also treated with PRP, including Achilles tendonitis or so-called "jumper's knee," an inflammation of the patellar tendon.
Acute muscle and ligament injuries: These injuries, which include pulled hamstrings or knee strains, are more common among athletes because of the jumping, pivoting and other sudden movements involved in many sports, Dr. Plancher says. PRP injections are being tested to see if they help these problems heal faster.
Knee arthritis: Less-established than other PRP research involving tendon injuries. Growth factors, stem cells, but not PRP is being used on patients with knee arthritis to determine if the injections can ease their pain and stiffness better than traditional treatments. "Results of PRP injections in the knee are not promising so far when compared to specific stem cell and growth factor injections," Dr. Plancher notes.
Surgery: Bone marrow aspirate concentration (BMAC) is used during various types of orthopaedic surgery, such as repair of the shoulder's rotator cuff or knee's ACL (anterior cruciate ligament). "This is essentially a combined healing approach, hoping to piggyback on a surgery's benefits to speed healing afterward and make healing more complete," Dr. Plancher says.
Fractures: Healing broken bones faster is the focus of research using stem cells and grown factor injections after a break.
Pros and cons of PRP
Like every procedure, PRP injections have their pros and cons, Dr. Plancher explains. "Fortunately, the positives outweigh any potential negatives," he says. What are the benefits and drawbacks?
Here are the pros: Because PRP is made from your own blood cells, there's no chance of rejecting the cells. PRP injections also only carry minimal risks, such as infection, tissue damage or pain at the injection site, Dr. Plancher explains.
The single largest drawback to PRP injections is their effectiveness in areas of the body other than the elbow, muscles and tendons.
"More clinical trials will be needed to document their effectiveness," adds Dr. Plancher, also a Clinical Professor in Orthopaedics at Albert Einstein College of Medicine in New York. "The newer stem cell investigations as well as growth factor injections may aid in healing injuries faster than you might expect but ongoing research will hopefully give us answers in the near future."
Kevin D. Plancher, MD, MPH is a board-certified orthopaedic surgeon and the founder of Plancher Orthopaedics & Sports Medicine.
Plancher Orthopaedics & Sports Medicine is a comprehensive orthopaedics and sports medicine practice with offices in New York City and Greenwich, CT. http://www.plancherortho.com