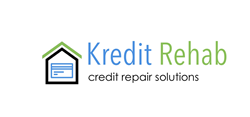 It is not just about making payments; it is how much the balance is compared to your limit. The golden rule is below 30 percent.
LOS ANGELES (PRWEB) January 22, 2018
Kredit Rehab, whose goal is to assist its clients in obtaining the best possible credit they can to enrich their lives, truly believes that this is a credit-driven world. However, many people lack knowledge of credit, as it is not taught in schools, yet it is one of the most important aspects of one's financial life.
"It is not just about making payments; it is how much the balance is compared to your limit. The golden rule is below 30 percent," said Manuel Rosales, of Kredit Rehab, who works with a host of Realtors in order to help homeowners raise their FICO score. "Establishing a 740+ credit score is important. Make 2018 the year you rehab your credit."
To educate people on how to improve their credit score, Rosales lists the following three tips:
No. 1: Unspoken rule of spending below 30% of the limit. After making a payment on an account the balance is what gets reported to the bureaus. "Imagine you being the credit lender and a consumer has a utilization of $800 out of $1,000 and only pays the minimum back. First thing that comes to mind is, 'Wow, this consumer lives on credit,'" noted Rosales. "As to a client who owes $200 out of $1,000 and pays more than the minimum, if not all, of the balance, the lender will give the consumer with a lower balance a higher score for that month. The golden rule is debt to limit ratio under 30 percent. Doing this will get you to the $15,000 limit cards as it shows you are great with managing your finances."
No. 2: Paying on time. People think that paying on time is all they need to do to improve their credit score. "While paying on time is very important, it is only one piece of the puzzle," noted Rosales.
No. 3: Applying for a credit card. Whenever a person applies for a credit card, an inquiry is made to check their credit score. Inquiries can be detrimental as they run an individual's credit too many times.
"Every time they run your credit, we are talking 3-4 points (depending on the bank) off your credit score. Therefore, if you go shop and apply for the credit card to get the discount, it hurts your score because of what it takes to apply for the card," concluded Rosales. "What's worse is if you have a low score, it's going to go lower because of this. Furthermore, if you're applying for credit cards too much, it looks like something questionable is going on, and banks lose trust because it looks like you don't have enough money to pay off the cards you already have."
About Kredit Rehab
Kredit Rehab helps people improve their credit, while providing them the education they need to prevent mishaps in the future. It works closely with Realtors, loan officers, car dealers and other industries to help clients with improving their credit profiles. For more information, please call (323) 620-0280, or visit http://www.kreditrehab.com.
About the NALA™
The NALA offers small and medium-sized businesses effective ways to reach customers through new media. As a single-agency source, the NALA helps businesses flourish in their local community. The NALA's mission is to promote a business' relevant and newsworthy events and achievements, both online and through traditional media. The information and content in this article are not in conjunction with the views of the NALA. For media inquiries, please call 805.650.6121, ext. 361.