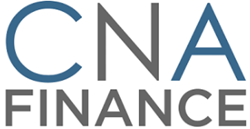 CORAL SPRINGS, Fla. (PRWEB) January 24, 2018
CNA Finance Chief Research Analyst, Kenny Soulstring, today announced that the stock market news outlet had initiated coverage on Long Blockchain, Inc. and see's strong upside potential based primarily from Stater Blockchain's acquisition of Long Island Brands.
Specifically, Soulstring believes that the publicly traded status of LBCC is only a small part of the story. The upside opportunity will come from Stater Blockchain and their wholly owned subsidiary, Stater Global Markets. With LBCC being the publicly traded vehicle in the relationship, Soulstring believes that LBCC shares are well positioned to feed off of Stater Blockchain's (SBL) technology and to benefit from a potential spin-out of the Stater platforms and assets and provide LBCC shareholders a stake in the new company. LBCC shareholders may find benefit from Stater's business model that show:
SBL is actively developing a unique and all-rounded cryptocurrency and blockchain enabled platform, intent on bringing to the markets globally scalable distributed ledger technology applications that facilitate both transaction and settlement functions in the foreign exchange and soon-to-be-placed crypto markets.
SBL is in the process of appointing bankers for a TSX, AIM, or NASDAQ listing in 2018 and is seeking an initial valuation of more than $250 million.
LBCC should find value in taking advantage of Stater's disruptive trading platforms and blockchain-integrated technology. Additional benefit can come from SBL's planned ICO, which will be traded and used in the Stater Blockchain network of regulated institutions and brokers as well as by active traders.
Near-term benefit from Stater's planned move to penetrate the Asian markets where cryptocurrency trading is already regulated and contributes to more than half of the daily $28 billion in volume.
The addition of Hashcove Ltd., a planned acquisition announced during the first week in January. The deal will assimilate Hashcove's experience in blockchain, Smart Contracts and KYC by utilizing customized solutions including the Cove Identity App for blockchain-based document verification.
According to Stater Blockchain CEO Ramy Soliman the deal will be significant, stating:
"This would be an excellent synergistic partnership on many levels. Kunal and his team have built advanced technology that fits with Stater Blockchain's existing development roll out of our Smart Settlement and Smart KYC products. Hashcove could help Stater Blockchain to deliver an institutional calibre product to our existing global client base....Additionally, Hashcove's expertise in settlements from their experience in India can be leveraged at Stater to service a fast-growing financial trading community."
Based on the sum of the parts, Soulstring believes that with Stater Blockchain as the primary driver of value, investors may have an opportunity at current prices by taking advantage of a deal in progress that the markets are failing to understand.
To read CNA Finance's complete research coverage on Long Blockchain, Inc., click here.