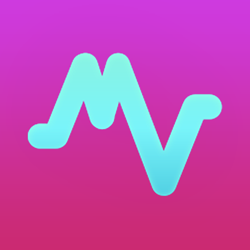 Corporations behave badly. MoneyVoice is here to give shoppers a measurable voice.
OAKLAND, Calif. (PRWEB) January 23, 2018
Corporations behave badly: major big box chains underpay workers, global clothing retailers use insensitive and offensive marketing tactics, and tech companies thwart their own products to encourage people to purchase newer models. It's become clear over the last year that the current U.S. administration isn't going to do much to curb these activities. Thankfully, there is one corrective measure that every single person can take, and that is to vote with their dollars.
Enter MoneyVoice, the first app that lets users convert their purchases into voting power to help improve the businesses where they shop. Whether a person is buying from a local grocery store or booking travel, by using MoneyVoice, they can follow up their purchase with feedback or a request directly to the business. Or, if they're feeling magnanimous, they can thank the business for doing something that has made life a little better or easier.
MoneyVoice links to a credit or debit card to import spending data. Each purchase garners one vote. A user can vote for feedback already in play from another verified customer or, if they don't see something they care about, they can add their own feedback for others to vote on. Want to voice concern over an offensive product or action? Want to see more compostable packaging from a delivery service? Or, setting loftier goals, want Amazon to stop advertising on certain racist websites? MoneyVoice gives its users the right to vote where they shop in order to create the change they want to see in the world.
"Our mission is to empower people to have a positive impact when they spend money," says MoneyVoice CEO and co-founder, Brent Schulkin. "We believe that customers have the power to change the way businesses work. But even though everyone agrees that customers are extremely powerful, the fact remains that most customers do not actually feel powerful, nor do they have a good way to use their hypothetical power. Our intention with MoneyVoice is to provide the first tool for literally 'voting with your money,' so that our users can finally make good use of the untapped power inherent in their day-to-day spending."
MoneyVoice is easy to use:
1. Download the app from the App Store
2. Link a credit or debit card
3. When spending data is imported, begin voting!
So, what happens with all the votes? MoneyVoice monitors trending feedback and relays the results to the business to open conversation about how they can better meet their customers' needs and expectations.
"MoneyVoice is the best way to get feedback to businesses," says Schulkin. "It isn't about writing an unverified review, or an ephemeral tweet that a business may or may not see. The people who vote on MoneyVoice are actual customers, with money spent. Their voices have real direct value and businesses should listen to what they're saying."
For more information, visit https://moneyvoice.com.
Follow us on Twitter, @moneyvoice.
Find us on Facebook, https://www.facebook.com/MoneyVoice-1544629032250100/
About MoneyVoice
MoneyVoice is a tool for people who want to change businesses. The community of people who love MoneyVoice want to see change in the world, and recognize that the best way to create change in a capitalist society is through how we spend our money. Founded in 2016 by Brent Schulkin (founder of the global Carrotmob movement), and Michael Durand, MoneyVoice has offices in Oakland, CA, and Paris, France. To revolutionize the way you interact with the businesses where you spend your money, download MoneyVoice from the App Store and join the MoneyVoice community on Facebook and Twitter (@moneyvoice).