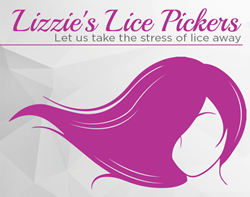 ORANGE, Calif. (PRWEB) January 24, 2018
Lizzie's Lice Pickers located in Orange County, California has just announced a Valentine's Day promotion. To coincide with the international day of love, Lizzie's will offer a free head check to all customers paying for treatment. According to a spokesperson at Lizzie's Lice Pickers, "Detection and treatment of lice is very important to prevent an epidemic from taking hold. Most people come to us when they have an infestation or suspect that they do, so our consultation usually includes both a head check and treatment plan. By offering the head check for free to those paying for treatment we hope that this Valentine's day or clients will be spreading love and not lice."
Typically Lizzie's Lice Pickers charge $25 for just a head check, so this Valentine's Day promotion saves clients that $25 if it is determined that they have lice and if they proceed to treatment and pay for that treatment at Lizzie's. The company does point out that if the head check turns up no lice, and thus no treatment is needed, the $25 charge remains. This promotion is only for those clients who pay for treatment after the head check.
For those who proceed to treatment, Lizzie's Lice Pickers offers several packages. Treatment packages are available for clients with both mild and severe cases. The company also offers Do-It-Yourself treatment packages and In-Home lice removal treatment packages.
Lizzie's Lice Pickers offers services to clients throughout Orange County, serving over 30 communities in the area.
Those interested in learning more about the at home packages can call Lizzie's Lice Pickers by phone at 714.602.6274 or by visiting their website at http://www.lizzieslicepickers.com/services/. The website also features information on all of the company's lice removal products and services.
###