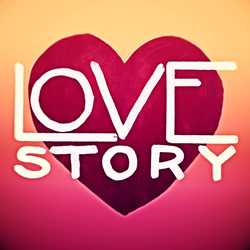 If couples get sober together, the numbers go way up in their favor of staying together.
HUNTINGTON BEACH, Calif. (PRWEB) January 26, 2018
Broadway Treatment Center is located in sunny southern California and offers an increasingly popular program that allows couples to recover from addiction together. Broadway's couple's rehabilitation program has caught the attention of the national news network CNN. Their program has been featured on the most recent episode of CNN's "Love Story". The episode "Love, Addiction, and Rehab: Two heroin addicts recovery together" allows viewers to follow a young couple, Kirt and Kathleen as they begin their journey of recovery amidst the challenges of being new parents to their 5 month old son Rowan. Both individuals are recovering from an opioid/opiate addiction. America is in the midst of an opiate epidemic which makes this episode relatable to so many.
Late last year President Trump officially declared the opioid epidemic a national public health emergency. In 2016, approximately 64,000 people died from drug overdoses in the United States. That's a higher death toll than guns, car crashes, and HIV/AIDS ever killed in one year in the US, and a higher death toll than all US military casualties in the Vietnam and Iraq wars combined. According to the Centers for Disease Control and Prevention the leading cause of overdose came from Synthetic opioids such as heroin, Fentanyl, as well as the popular prescription painkillers OxyContin and Percocet.
The epidemic is spreading so rapidly it is likely these numbers have increased since the last report. Every part of the country is currently at war with the opioid epidemic in what seems like a losing battle. There are likely many causes that have led to the problem. Two of the main ones being the overprescribing of opioid containing pain medications and pharmaceutical companies aggressively pushing their products.
Many Americans are suddenly finding themselves struggling in the grips of a powerful opioid addiction. This includes many couple relationships where both partners are battling an active addiction. While there are many addiction treatment centers throughout the country, not all of them have a program where couples can come and recover together. It was previously advised that couples be separated and each person should recover at a different treatment facility. The industry's view is shifting and Broadway Treatment Center is proud to provide a program that works for the couple as a whole and no separation is necessary.
Many couples struggle with opioid addiction and it has been found that recovering together actually betters their chance for lasting sobriety. This can be seen during the CNN "Love Story" segment as viewers will get a chance to follow Kirt and Kathleen on their journey as they enter treatment for their addictions. They are seen attending classes, meetings, therapy sessions, and community events. It is apparent that their love and support for each other is unwavering and a crucial part of what makes their recovery successful. The feature wraps up with a beautiful scene where Kirt and Kathleen are shown spending time with their son Rowan who is five months old. The immense strength that is shown through their ability to maintain their relationship while recovering together for their family is a very admirable.
About Broadway Treatment Center: Broadway Treatment Center is a drug and alcohol rehabilitation center located in Orange County, California. It was founded in 2012 and has quickly become one of the premier addiction treatment centers in Southern California. Broadway provides a multidimensional approach to addiction recovery. Their repertoire of services is constantly expanding with innovative therapies and improving technologies. Their goal is to be able to provide problem-specific treatment options to accommodate each one of their clients personally. For more information regarding Broadway Treatment Center visit http://www.broadwaytreatmentcenter.com