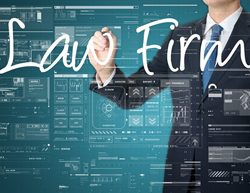 Law firms want to ensure that critical client and practice data is protected with the best security technology available.
HOBOKEN, N.J. (PRWEB) January 25, 2018
eMazzanti Technologies, a New York City area IT consultant and legal IT security expert, announced today that it will be attending and exhibiting at Legaltech 2018, part of Legalweek New York. The legal industry technology conference will be held at the New York Hilton Midtown, January 30 - February 1, 2018.
Law firms seeking enhanced data security, migration of core legal line-of-business applications to the cloud and application support can arrange to meet the company's legal IT security consultants at the event. Interested parties should call 866-362-9926.
"Legal IT security is on everyone's mind," stated Jennifer Mazzanti, CEO, eMazzanti Technologies. "Law firms want to ensure that critical client and practice data is protected with the best security technology available."
eMazzanti's Legal IT experts can be found in booth #225 of the Legaltech exhibit hall located on the second floor of the hotel convention center. The New York Hilton Midtown is located at 1335 Avenue of the Americas, New York, New York.
Legaltech exhibit floor hours will be 10:30 am – 6:00 pm, Tuesday, January 30; 10:00 am – 6:00 pm, Wednesday, January 31; and 10:00 am – 2:15 pm, Thursday, February 1.
Legal IT Security and Cloud Services
eMazzanti's Legal Managed IT experts ensure secure, remote access to data, network security 24/7, eDiscovery data encryption and automated business continuity processes, as well as providing secure system integration for time management, billing, litigation and document management software.
The company offers fast and secure line-of-business application migration to the cloud and migration to Office 365 with minimal impact on internal users and customers. Pre-migration assessments identify the firm's transition requirements and ensure systems compatibility to avoid business interruption.

Pre-migration Assessments
Migration of core legal line of business applications to the cloud
Office 365 Migration
Legal application support
Legal IT Managed Services
As legal Office 365 experts, eMazzanti Technologies provides proven Office 365 solutions to ensure confidentiality, security and compliance while sharing sensitive information with clients, teams and colleagues anytime and anywhere.
Legaltech events provide hands-on opportunities for legal professionals to evaluate rapidly changing technologies with the potential to transform their practice. Hundreds of exhibitors presenting legal technology products and services appeal to professionals nationwide.
Related resource information:
The Importance of Cyber Security for Law Firms
About Legaltech
Legaltech is the largest and most important legal technology event of the year. The three-day gathering provides an in-depth look at what the technological world has in store for legal professionals and legal practice management. Legaltech® offers an expansive exhibit floor with an extensive gathering of innovative products designed to meet current and future technology needs.
About eMazzanti Technologies
eMazzanti's team of trained, certified legal IT experts rapidly deliver cloud and mobile solutions, multi-site implementations, 24×7 outsourced network management, remote monitoring and support to increase productivity, data security and revenue growth for clients ranging from single attorneys to large global firms.
eMazzanti has made the Inc. 5000 list eight years running, is a 2015, 2013 and 2012 Microsoft Partner of the Year, 2016 NJ Business of the Year, 5X WatchGuard Partner of the Year and one of the TOP 200 U.S. Microsoft Partners! Contact: 1-866-362-9926, info(at)emazzanti(dot)net or http://www.emazzanti.net Twitter: @emazzanti Facebook: Facebook.com/emazzantitechnologies.