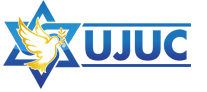 UJUC members practice 'Judaism without Borders'".
(PRWEB) January 25, 2018
On Sunday, January 21st, 2018, the Founders and current member rabbis of the Union of Jewish Universalist Congregations("UJUC") met to celebrate the organization's past accomplishments and to chart the path forward for the organization.
The UJUC is a group of progressively-minded rabbis and their communities who welcome participants from all walks of life. The Union seeks to nurture the greater good by emphasizing compassion and love for all humankind through the lens of Jewish history, liturgy, rituals, traditional texts, and holidays. Currently, there are Union of Jewish Universalist communities in the US and Japan.
Rabbi Stephen Blane, one of the Founders of the UJUC, stated: "Members of the UJUC are guided by the realization that we are always learning and never know enough. We also realize that in modernity it is up to us to define how we live our faith guided by our love of our shared Jewish Tradition. UJUC members practice 'Judaism without Borders'".
The UJUC is currently drafting a revised mission statement that they plan on disseminating as early as next month.
Additional Information about the Union or any of its member rabbis and congregations can be found on the Union's website and Facebook Page.
About Sim Shalom and UJUC
Sim Shalom is an interactive online Jewish Universalist synagogue which is liberal in thought and traditional in liturgy. Sim Shalom provides accessible and short services every weeknight and Shabbat and additionally Sim Shalom provides online education programs, Jazz concerts, conversion and life-cycle ceremonies. Rabbi Blane is also the founder and director of the Jewish Spiritual Leader's Institute, http://www.jsli.net, the online professional rabbinical program.
Sim Shalom and Rabbi Blane are one of the Founding communities of the Union of Jewish Universalist communities. For more information visit http://www.ujuc.org or call 201-338-0165.