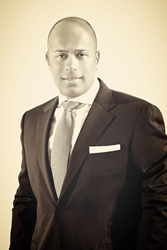 Live recording is much more fun
NEW YORK (PRWEB) January 26, 2018
Lebanese American artist George Dfouni has released a new hit song, which is expected to be the first of his new 2018 album, "Shou Khasson Fina."
The song was recorded live with George Dfouni's musical band without resorting to the usual sound track studio recording.
The orchestra was led by Maestro Ashraf Zakaria Maestro Jawad Bohsineh.
George Dfouni's management company has confirmed that he will be shooting a music video for the song in New York City and will direct it himself with an American based team, noting that George has directed most of his music videos in the past.
The audio version of this song can be heard on many online music services and the music video is set to be released in a few months.