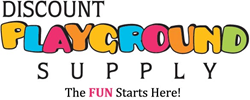 SIMPSONVILLE, S.C. (PRWEB) January 30, 2018
Discount Playground, a supplier of playground, sports, park and recreational replacement parts and supplies announces its new location in Simpsonville, South Carolina from Cleveland, Ohio. The initial move began in August, but is now finalized as of this month.
Discount Playground started its business in the Midwest. CEO, Thomas Siebert stated that the bulk of their customers are located in the Southeastern part of the country and felt that they would be able to better accommodate them by being closer in proximity. The Southeastern part of the United States typically has fair weather all year round and the need for recreational equipment, supplies, and replacement parts—indoor and outdoors—is ever present. Siebert's decision to relocate to South Carolina is aimed at providing business organizations in the Southeastern part of the United States a more convenient way to purchase recreational supplies and equipment.
About Discount Playground
Discount Playground is continually adding new items to our website and invite you to shop our selection of quality playground supplies and replacement parts for all kinds of recreational activities for baseball, softball, and the following sports and activities:

Plastic Playground Borders
Basketball, baseball & softball
Children's playground
Site Amenities like bleachers, picnic tables, grills, outdoor fitness, etc.
Crowd control equipment like fences, signs and labels, rubber borders and curbing
And more!
CONTACT:
Tom Siebert
Discount Playground
P.O. Box 278
Simpsonville, SC 29681
888-760-2499
discountplaygroundsupply.com