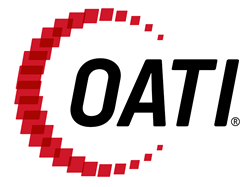 Minneapolis, MN (PRWEB) January 25, 2018
OATI is pleased to announce it has been granted a patent from the U.S. Patent Office for webDispatch, a process that links and communicates with various sources of input data from electrical energy resources. With this information, webDispatch can compute optimal day-ahead, day-of, and real-time schedules of various durational length for generation, demand response, and storage resources while taking into account bilateral contracts and market-based trade opportunities.
OATI's newly-patented webDispatch solution can link and communicate with a variety of sources, including but not limited to: legacy Energy Management Systems (EMS) and legacy Supervisory Control and Data Acquisition (SCADA) Systems, Demand Response (DR) and Distributed Energy Resources (DERs) monitor, control, schedule, and lifecycle management systems (DR/DER Management Systems), and Energy Markets, electrical energy commodity trading systems (Trading Systems) and Operations Systems (OPS).
OATI is the leading solutions provider of Smart Grid, Trading/Risk Management, Transmission, Congestion Management, Distribution, and Market Management products and services across North America. With proven success and technical expertise in the North American energy industry and beyond, OATI is constantly innovating to help customers trade, move, and deliver energy in the grid of the future.
"OATI is proud of this great accomplishment," said Dr. Sasan Mokhtari, President and CEO of OATI. "With this patent, OATI continues to be on the forefront of development and modernization of the energy industry."
About OATI
OATI provides innovative solutions that simplify, streamline, and empower the operational tasks required in today's energy commerce and Smart Grid. Serving more than 2,000 customers in North America, OATI successfully deploys and hosts diverse mission-critical solutions committed to industry standards and stringent security guidelines.
OATI (http://www.oati.com) is a leading provider of Smart Grid, Energy Trading and Risk Management, Transmission Scheduling, Congestion Management, Distribution, and Market Management products and services. OATI is headquartered in Minneapolis, Minnesota, with offices in California, Punjab, Telangana, and Singapore. For more information, please contact sales(at)oati(dot)net.