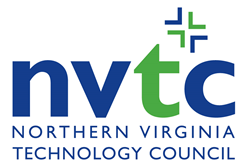 HERNDON, Va. (PRWEB) January 29, 2018
The Northern Virginia Technology Council (NVTC) today announced that U.S. Secretary of Transportation Elaine L. Chao will headline a special event on February 13, 2018 from 2:30 p.m. to 5:00 p.m. at Oracle.
Secretary Chao will discuss her innovation agenda and the opportunities and challenges surrounding intelligent transportation systems, including automated and connected vehicles. Specifically, she will share updates on the U.S. Department of Transportation's Unmanned Aircraft Systems (UAS) Integration Pilot Program, which was launched in November 2017 to accelerate the safe integration of UAS into the national airspace and to realize the benefits of unmanned technology in our economy.
Secretary Chao previously served as U.S. Secretary of Labor from 2001-January 2009 and is the first Asian American woman to be appointed to the President's cabinet in American history.
DATE:
February 13, 2018
TIME:
2:30 p.m. – 4:00 p.m. Registration and networking
4:00 p.m. – 5:00 p.m. Program
LOCATION:
Oracle
1910 Oracle Way
Reston, Va. 20190
REGISTRATION:
To register as a member of the press, please contact Alexa Magdalenski at
703-904-7878, ext. 207 or email amagdalenski(at)nvtc(dot)org.
The event is free for press, but advanced registration is required. Press credentials are required for entry.
The Northern Virginia Technology Council (NVTC) is the membership and trade association for the technology community in Northern Virginia. As the largest technology council in the nation, NVTC serves about 1,000 companies from all sectors of the technology industry, as well as service providers, universities, foreign embassies, nonprofit organizations and governmental agencies. Through its member companies, NVTC represents about 300,000 employees in the region. NVTC is recognized as the nation's leader in providing its technology community with networking and educational events; specialized services and benefits; public policy advocacy; branding of its region as a major global technology center; initiatives in targeted business sectors and in the international, entrepreneurship, workforce and education arenas; and the NVTC Foundation, a 501(c)(3) nonprofit charity that supports the NVTC Veterans Employment Initiative and other priorities within Virginia's technology community. Visit NVTC at http://www.nvtc.org.