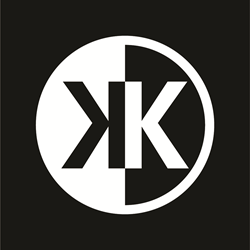 I'm very grateful to deadmau5 for giving me this incredible opportunity and sharing some of his time and experience with me.
HOUSTON (PRWEB) January 26, 2018
Joel Zimmerman, also known as his stage name 'deadmau5', is a Canadian music producer, DJ, musician and composer from Toronto, Ontario with over 6.5 million Facebook fans, over 1.3 million Twitter followers and a huge following on Twitch.tv. It is on this latter platform that deadmau5 has helped discover and propel the career of a number of promising emerging artists, including Kindrid, a Houston-based composer and music producer trending as one of the most promising EDM artists to watch in the coming year.
Kindrid's "basement tape" of an original composition titled "Demise" attracted the attention of deadmau5 on a Twitch.tv broadcast and the megastar almost immediately began work on a remix viewed by thousands within just a few minutes from airing live. Joel enthusiastically joked that the likes of Monstercat Recordings and Spinnin Records would be interested in signing this track.
"I have heard about people like Chris James being discovered overnight by large producers like deadmau5, and it was great to get the acknowledgement for my music. Although I don't think I am there yet, I feel like I am on my way," says Kindrid, "for me, it's not about the money, but getting my music out there to as many people as possible and I'm very grateful to deadmau5 for giving me this incredible opportunity and sharing some of his time and experience with me."
In a recent interview, Kindrid was asked about his creative process and he said: "I have always been somewhat of an emotional person, and I use that to my advantage when I write music." Kindrid creates primarily half-time drumstep, and his music influences can be heard in work by Au5, Rezz, No Mana, Direct, MrFijiWiji, Fractal, Notaker, Haywyre, Koda, ATTLAS and Laszlo, to name a few, but his style and unique sound are very much his own.
Electronic music fans are anxiously awaiting the results of Kindrid's ongoing remix by deadmau5 and the promise of more music in the new year.
"deadmau5 is one of the most generous and giving artists in this business," says Kindrid, "and I am honored to work with someone so inspiring as both a mentor and producer in 2018."
About Kindrid Music
Kindrid is a Houston-based EDM producer, and is influenced by his Houstonian roots, he creates primarily half-time drumstep and bass music. Kindrid Music is a quickly growing brand with acclamation from several leading members of the EDM Production community.
Listen to Kindrid: https://soundcloud.com/kindridmusic
Follow Kindrid: https://www.facebook.com/KindridMusic/
Connect with Kindrid: https://twitter.com/kindridofficial