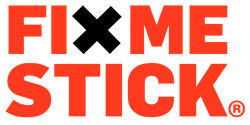 MONTREAL, Quebec (PRWEB) February 07, 2018
FixMeStick Technologies, Inc., manufacturer of the FixMeStick® Virus Removal Device, announces that one of three engines on its parallel multi-scanner is now powered by technology from McAfee, one of the world's leading cybersecurity companies. The McAfee engine replaces that of Kaspersky Lab.
"We're excited to expand our partnership with FixMeStick and help their customers benefit from industry-leading technology to safeguard their files and data from the latest threats," says Tom Moore, Vice President of Worldwide OEM Sales for McAfee.
In addition to incorporating McAfee Security Technology into its multi-scanner, the latest FixMeStick uses McAfee's Global Threat Information (GTI) database of file reputations alongside OPSWAT's Metadefender. Together these two cloud-based file reputation services make up the FixMeStick ScanArray. The purpose of FixMeStick's ScanArray is to provide the FixMeStick with fast file reputation information for suspicious files not yet identified as malicious.
"Because of the threat of ransomware, cleaning an infected computer is more important than ever. The addition of McAfee to our multi-scanner and to ScanArray gives our customers the upper hand in removing infected files from their computers," says Marty Algire, CEO and co-founder of FixMeStick.
About FixMeStick Technologies Inc.
Headquartered in Montreal, Canada, FixMeStick Technologies Inc. is a private company founded in 2012. The FixMeStick® virus removal device works before your computer boots, removing malware that conventional antivirus software often can't detect or remove. In 2017, FixMeStick was ranked No.9 in Canada's PROFIT 500, the definitive ranking of the country's Fastest-Growing Companies.
McAfee and the McAfee logo are trademarks or registered trademarks of McAfee, LLC or its subsidiaries in the United States and other countries.
CONTACT INFORMATION
Annie Sorich
annie.sorich(at)fixmestick(dot)com
http://www.fixmestick.com