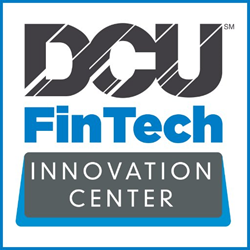 We are energized by our exposure to new products and the opportunity to partner with startups to advance our members' experiences
BOSTON (PRWEB) January 30, 2018
The DCU FinTech Innovation Center (the "Center"), which houses the largest concentration of next generation financial technology companies in New England, announced 10 new seed-stage ventures in its latest Cohort. The mission-focused nonprofit Center is fully funded by Digital Federal Credit Union, better known as DCU. The Center's mission is to help accelerate the development of new FinTech products, and the Boston FinTech startup ecosystem.
"We are energized by our exposure to new products and the opportunity to partner with startups to advance our members' experiences," stated DCU's Senior Vice President of Innovation, David Araujo. "This past year, DCU launched several pilots with Center founders that helped advance our learnings and assisted startups accelerate their growth. The entire team is excited to continue this engagement with the new Cohort and to see first-hand the innovative technologies these founders are developing."
The 2018 Winter Cohort Includes:
Commonwealth Crypto - Blockchain - Making cryptocurrency trading faster and more secure.
Escrow Mint - Real Estate - Moving money efficiently in real estate deals.
Finnest - Mobile Banking - The secure kids and teens debit card that changes behavior.
Noble - Payments - A data-driven mobile ordering and payment solution.
Harbor - Personal Finance - Accessible and free high-quality retirement planning.
Novo - Mobile Banking for startups powered by AI.
PeopleHedge Corp - Payments - International payment processing for community banks.
Project Finance - Personal Finance - Personal finance software to maximize your money.
StackUp - Financial Health - Financial advisor ratings based on real client data.
TowerIQ – InsurTech - Competitive intelligence for the insurance market.
The Center accepts seed-stage FinTech startups varying from concept to product fit stage that can benefit from the provided FinTech ecosystem of mentors, investors, and institutions. DCU executives offer mentorship, assistance, and an open platform for working with the startups.
"We continue to be impressed by the increasing talent and quality of teams applying to the Center," said Vasilios Roussos, Managing Director of the Center. "The growing tide of FinTech entrepreneurs working on solving challenging technical problems, improving individuals' financial well-being, and creating new models of financial engagement is striking."
Admitted startups receive one year of free office space at the Center, located in Boston's financial hub near South Station. There is neither a cash, nor equity payment, required from any participating company.
Eight startups graduated from the Center in late 2017 after substantially growing their companies. These graduates include: Adjoint, Digital Onboarding, Doni, Energetic Insurance, FutureFuel, LearnLux, Perfectosoft, and RateGravity.
"Our time at the DCU FinTech Center has been amazing," reflected Jeff McAulay of Energetic Insurance. "We were part of an excellent cohort, and the Center's brand helped validate our approach. We came in when we were just an idea, and after a year we graduated with money in the bank and real customers in the pipeline. Roughly a third of our first angel round came through connections we made through Center networking events!"
Cohort graduates, Digital Onboarding and RateGravity, went on to launch pilots with DCU.
Speaking on the unique value added by the Center, Cohort Member Ted Brown of Digital Onboarding stated, "The DCU FinTech Innovation Center provides the most important resource that a FinTech company needs - access to a partner with a banking charter. We were able to work collaboratively with DCU's team to pilot and release an innovative solution for their members."
Other FinTech Center graduates have experienced considerable traction through global partnerships with Fortune 500 companies.
More than half of the class has been accepted into prestigious accelerator programs including: FinTech Sandbox, GSV Labs, Kickstart Accelerator, Salesforce Startup Accelerator, TechStars, and others.
Founded in June of 2014 and relaunched in the fall of 2016, the Center has been building on its strengths of identifying the most promising financial technology startups by connecting them with world-class enterprise customers and partners, and ultimately helping to prepare them for broader commercial success. The new cohort began recently and applications for the June 2018 Cohort will open in the Spring of 2018.
About the DCU FinTech Innovation Center
The DCU FinTech Innovation Center is the leading sponsor of FinTech startups in New England and is dedicated to fostering FinTech startups and the Boston FinTech community. The nonprofit Center focuses on helping startups gain initial customer traction and provides seed-stage FinTech startups with one year of free mentorship, workspace, community, and a professional network. The Center is fully funded by DCU, is supported by DCU executives, and is operated by Workbar.
For additional information, visit http://www.dcufintech.org.
About DCU
DCU is a not-for-profit financial cooperative based in Massachusetts that serves over 700,000 members across all 50 states. DCU offers a full range of financial services to consumers and businesses, including banking, lending, financial management, insurance and realty.
For additional information, visit http://www.dcu.org.
About Workbar
Workbar is Boston's original coworking space, with seven existing locations throughout Greater Boston, including South Station, Cambridge, Somerville, Danvers, Norwood, Brighton and Arlington, and partnerships with 12 more coworking sites across the state. The network of shared workspaces offers a "hub-and-spoke" system for people whose work takes them all over the region. Workbar caters to small businesses, freelancers, entrepreneurs, startups, and corporate clients with remote teams looking for an affordable, flexible place to work and to meet with clients and other like-minded professionals. With professionally managed space and top-tier office amenities, Workbar coworking spaces are built with the connections needed to inspire, provoke, and ignite productivity and passion.
For additional information, visit http://www.workbar.com.