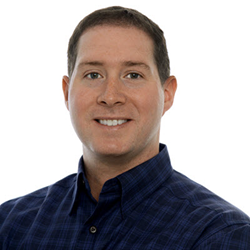 Having the unique blend of both medical device and IT experience, Chris was instrumental in launching the medical device industry's first online business intelligence platform
Irvine, Calif. (PRWEB) January 29, 2018
BioMedGPS, a leader in real-time data and analysis in the life sciences industry, announced that Chris McCarthy has been elevated to the position of Vice President Corporate Accounts, SmartTRAK Orthopedics and Neuro, further filling out the BioMedGPS senior leadership team of life sciences industry veterans.
Mr. McCarthy joined BioMedGPS in 2013 following a four-year career with Smith & Nephew and has held Account Executive positions with Quintiles and IT consulting companies. McCarthy holds a Bachelor of Science Degree in Management Information Systems from the University of Delaware.
As VP Corporate Accounts, SmartTRAK Orthopedics and Neuro, Chris will be responsible for directing the organization and ensuring profitable operations while maintaining the company's service and commitment to its clients.
"Having the unique blend of both medical device and IT experience, Chris was instrumental in launching the medical device industry's first online business intelligence platform," reports Sharon O'Reilly, President and CEO of BioMedGPS. "Today, SmartTRAK is used by nearly all of the top 15 orthopedic and wound care companies as their trusted, primary source for business intelligence."
McCarthy commented, "The commitment of everyone at BioMedGPS, especially our team of highly experienced industry experts – all former marketing and competitive intelligence professionals with major corporations – is what sets us apart from other business intelligence providers."
For SmartTRAK's end of year coverage round up, read Top 10 SmartTRAK News & Analysis Blog Posts of 2017, and experience a sample of the deep industry knowledge and insight SmartTRAK BioMedGPS brings its subscribers.
About BioMedGPS
BioMedGPS, LLC is the developer of SmartTRAK Business Intelligence, the leading portal for real-time data and analysis on the life sciences industry. Known for expert analysis and innovative tools, SmartTRAK provides daily updates, strategic insights and in-depth analyses of the orthopedics, wound care, regenerative medicine and neuro therapies markets. For more information about SmartTRAK please visit SmartTRAK.com, or contact BioMedGPS.