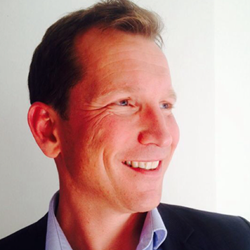 I'm delighted to partner with Cetas Healthcare, and excited about the opportunities it opens up to help our clients
Singapore, Chicago, Frankfurt, Amsterdam (PRWEB) January 31, 2018
Cetas Healthcare (cetas-healthcare), a global firm specializing in customer insights and strategy for the medical devices industry, and Netherlands based MD squared (MD squared), a medical device consultancy company focused on clinical intelligence, regulatory support and product claim management, are joining forces to create and deliver new solutions to help medical devices companies make effective marketing claims while staying fully compliant to laws and regulations. These end-to-end solutions will cover from education and training, to strategy, to execution and implementation.
Cetas Healthcare has been serving top-tier US, European and Asian medical device industry clients out of Frankfurt, Chicago, New York, Singapore, India and China offices, while MD squared has been serving top European clients out of the Netherlands. Through this partnership, Cetas Healthcare and MD squared can combine their expertise in market research, customer insights, market analytics, consulting and device regulations to provide powerful solutions to clients globally.
"Most medical devices companies find it difficult to master the evolving regulations, and at the same time develop regulatory compliant product claims with true customer value and competitive advantages," says Claus Schaffrath, MD MSc, the founder of MD squared . He added "With the partnership with Cetas Healthcare, we are now able to service customers across the marketing and regulatory spectrum with deeper and actionable market insights."
Sumit Mehta, Managing Director of Cetas Healthcare, noted, "Cetas Healthcare has a strong track-record of solving customer problems, and we have been searching the right partner to help us service this critical customer need." He added, "MD squared's clinical and regulatory expertise is a perfect complement to our portfolio. We are already starting to work together with key customers in Europe, and look forward to our expanded offering."
Gopal Sundaramoorthy, Head of Consulting Practice for Cetas Healthcare, noted, "We can now create and deliver tailored programs that include training, strategy and execution to our clients, through every step of the product development and management process."
MD squared offers Medical Consultancy for Medical Devices. Founded by Claus Schaffrath, a physician and electrical engineer with 20 years of experience in the hospital and medical device industry, MD squared focus is on providing Medical Competence, offering Regulatory Support, and driving Value Creation via structured programs for Product Claim Management.