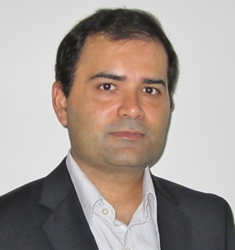 The overarching goal of FS² AccountsPayable is to keep pace technologically with SAP, but also to ensure the user experience, process optimization and reporting capability is enhanced offering additional value to our customers.
Chicago, IL (PRWEB) January 30, 2018
Today, Dolphin Enterprise Solutions Corporation (Dolphin), an SAP partner and member of the Hanse Orga Group announced the general availability of their FS² AccountsPayable Solution, an end-to-end invoicing solution that automates and optimizes the entire invoice lifecycle, from invoice receipt through bank payment transfer.
FS² AccountsPayable is based on Dolphin's Process Tracking for Accounts Payable solution (PTS-AP), which enables companies running on SAP systems to process invoices faster, more accurately, and with greater transparency. With this new release, FS2 Accounts Payable, joins the Hanse Orga Group's FS2 software family, and adds new features that leverage the in-memory capabilities of SAP S/4HANA including real-time business intelligence reporting, cloud connectivity, new role based dashboards and a SAP Fiori app for payment requests.
Existing Dolphin PTS-AP customers can move to FS2 AccountsPayable to take advantage of the latest capabilities available with this new release and extend the Accounts Payable value chain with additional Supplier and Payment capabilities available with other FS2 solutions. The FS2 AccountsPayable solution can easily be extended with the FS2 Supplier Management and FS2 Payments solutions to enable an automated and optimized Procure-to-Pay process that includes supplier onboarding, master data maintenance, ongoing supplier development, risk monitoring, invoice capture and handling, fraud monitoring and embargo screening, outgoing payments processing, bank communication and reporting.
Concurrent with the release of FS2 AccountsPayable, Hanse Orga Group is also launching a new B2B Vendor Portal that will actively support communication between companies and their suppliers and enable supplier self-service for submitting and tracking invoices. By extending the Accounts Payable value chain using these other FS2 solutions, customers can benefit from an integrated approach to P2P process improvement to achieve higher efficiency levels, improved compliance with regulations and better fraud prevention.
According to Jan Bienefeld, Director Solution Strategy P2P at Hanse Orga Group, "Companies worldwide are challenged today by increasing fraud attempts, international regulations and the need to cut cost and time spent on financial processes. With our comprehensive P2P solution portfolio including the new FS² AccountsPayable solution, we help companies address these challenges and achieve highly automated, efficient and compliant processes and tight end-to-end security."
"We are thrilled to be able to offer an end-to-end solution intended to mitigate risk and deliver tangible processes and operational benefits for our current and future customers," said Vishal Awasthi, Chief Technology Officer, Dolphin. "The overarching goal of FS² AccountsPayable is to keep pace technologically with SAP, but also to ensure the user experience, process optimization and reporting capability is enhanced offering additional value to our customers."
The FS2 AccountsPayable solution is fully compatible with SAP S/4HANA as well as SAP ECC 6.0 ERP systems so businesses can keep running smoothly during and post transition to S/4 HANA. It can also be combined with other FS2 solutions, cloud solutions and managed services offered by Hanse Orga Group. The solution is suitable for all types of organizations, from a large enterprise that process millions of invoices each year to a smaller organization that wants to adopt a more efficient and modern Accounts Payable process, giving businesses the flexibility to scale the solutions to their specific needs.
To learn more about FS² AccountsPayble and other Dolphin solutions, visit http://www.dolphin-corp.com.
About Dolphin
Dolphin, leads the way in business performance improvement for companies running SAP solutions. From data and information lifecycle management to end-to-end solutions for procure-to-pay and order-to-cash processes based on SAP software, Dolphin delivers a competitive advantage that drives cost savings, optimizes cash flows and fosters a lower total cost of ownership. Leveraging SAP technology, Dolphin's data lifecycle and business process management solutions and add-on applications with SAP-certified integration have built-in flexibility and are designed to be tailored to each customer's specific business processes and IT environments. In 2017, Dolphin joined Hanse Orga Group, forming a global consultancy serving the entire financial automation value chain, providing robotic solutions for managing data and automating global cash flows and payments, covering accounts payable, accounts receivable and treasury processes. For more information, contact Dolphin at contact(at)dolphin-corp(dot)com or visit http://www.dolphin-corp.com.
About Hanse Orga Group
Hanse Orga Group is a leading global expert for the full financial automation value chain. Together with our US entities Dolphin Enterprise Solutions Corp and e5 Solutions Group we service over 2,000 customers worldwide with modern software and individualized consulting. The solution offering helps companies to optimize all their processes, both for inbound and outbound cash flows. It spans across order-to-cash, procure-to-pay, and treasury processes and includes data & document solutions. The uniquely comprehensive portfolio enables highest levels of automation, process efficiency, transparency, and compliance with regulations. Individual components can be flexibly combined to meet company-specific requirements and in any combination of on-premise, cloud or hybrid and as-a-service components – fully integrated with SAP ERP or outside of SAP. For more information, contact Hanse Orga Group at office(at)hanseorga-group(dot)com or visit http://www.hanseorga-group.com.
# # #
SAP and other SAP products and services mentioned herein as well as their respective logos are trademarks or registered trademarks of SAP SE (or an SAP affiliate company) in Germany and other countries. See http://www.sap.com/corporate-en/legal/copyright/index.epx for additional trademark information and notices. All other product and service names mentioned are the trademarks of their respective companies.
For press inquiries and more information contact:
Loren Guertin
Matter
401-351-9504
dolphin(at)matternow(dot)com