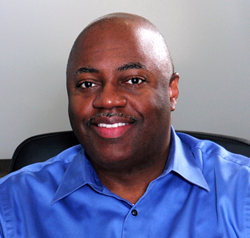 Steve will help us in many areas: capital raising, commercialization, biz development, CE mark, contract negotiations, distribution, logistics, merger acquisition
SACRAMENTO, Calif. (PRWEB) January 30, 2018
Molecular Matrix, Inc (MMI), a biotechnology company developing an innovative tissue regeneration technology for orthopedic applications, today announced the appointment of Steve Whitlock as Chief Commercial Officer.
Steve has over 25 years of orthopedics industry experience and comes to MMI from Spindletop Capital of Austin, TX, a healthcare investment firm focused on providing expansion capital for commercial stage healthcare companies, where he was Managing Director for the past four years.
He brings his experience in commercialization of novel technologies to MMI's Osteo-P™ bone graft substitute, a non-mineralized, synthetic bone void filler made of a hyper-crosslinked carbohydrate polymer (HCCP).
"I'm excited about the opportunity to join the MMI team as we work to commercialize and continue development of the hyper-cross-linked carbohydrate polymer technology," Whitlock says, "and to develop clinical and cost-effective solutions for the substitute bone graft and tissue regeneration market. With the recent FDA 510(k) approval we can now focus our efforts on successfully capitalizing the company, market launch in USA, and strategic business development."
MMI's polymer technology is highly porous, biocompatible, biodegradable, and has shown several advantages over current bone graft substitutes, including exceptional bone formation and implant resorption, real-time fusion monitoring, and the ability to hold a suture.
"Steve will help us in many areas: capital raising, commercialization, biz development, CE mark, contract negotiations, distribution, logistics, merger acquisition," says COO James Keefer.
Previously Steve was co-founder of Path4 Ventures and an Operating Venture Partner with PTV Sciences. During his tenure working in the venture space he co-founded LDR Spine USA (which became part of LDR Holdings, IPO in 2013 and acquired by Zimmer Biomet in 2016), and either founded or incubated many emerging medical device and diagnostic companies.
Steve was also instrumental in securing the investment in Ortho Kinematics, which is a portfolio company of PTV Sciences, and served on the executive team as Vice President of Product Development.
Steve began his career with Centerpulse Orthopedics (formerly Sulzer Orthopedics) where he held various executive management roles in Research and Development, New Business Development and Global Products in the areas of total joints, sports medicine, trauma and orthobiologics.
He was also a member of the executive team responsible for the company turnaround following the largest product recall in orthopedic devices leading to an acquisition by Zimmer in 2003 for $3.2 billion. He has been instrumental in bringing many technologies to the U.S. orthopedic market, holds 5 issued patents, and several pending patents.
"Steve's exceptional track record of outstanding achievement showcases the commitment of MMI's management team to bring our unique technology to the global stage and benefit patients worldwide," says CEO Charles Lee.
Steve holds a B.S. in Mechanical Engineering degree from Texas A&M University and an MBA from the Embry-Riddle Aeronautical University.
He joins the MMI management team, which already has over 75 years of experience in research and development, spine and biologics, and commercialization of new technologies.
Molecular Matrix, Inc. has assembled a strong management team and Board of Directors (BOD) and believes that the quality and experience of the group is a critical factor to the success of the Company. Molecular Matrix's hyper-crosslinked carbohydrate polymer (HCCP) technology provides a broad platform for tissue engineering in the orthopedic disciplines. Its HCCP has been shown to be effective for bone regeneration, evidenced by bone precursor cell activities. The technology will bring advancements in orthopedics, spine, trauma, and dental applications with superior bone regeneration products.
Media Contact
Jim Keefer
jhkeefer(at)molecularmatrix.com
707-217-7111