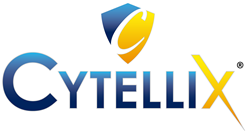 The Cytellix Partner Program is designed to bring the highest value cybersecurity managed services to SMBs through partners, providing channel friendly terms and margins with limited investment in resources.
ALISO VIEJO, Calif. (PRWEB) January 30, 2018
Cytellix (cytellix.com), an industry-standards-based, managed cybersecurity service provider, today announces the launching of its Partner Program designed to better address the cybersecurity needs of small and medium-sized businesses (SMBs), which have become one of the largest targets of cyberattacks in recent years. "The Cytellix Partner Program is designed to bring the highest value cybersecurity managed services to SMBs through partners, providing channel friendly terms and margins with limited investment in resources," said Brian Berger, Cytellix executive vice president of commercial cybersecurity.
This Cytellix services give Channel Partners, VARs, Consultants/Consultancies, and Service Providers (MSP/MSSP/ISPs) access to competitive advantages without increasing internal budgets.
The Cytellix Partner Program includes the following Solutions
o Cytellix Turnkey Managed Cybersecurity Service
o Cytellix Managed Security Operations Center – SOC
o Cytellix Continuous Monitoring 24-7
o Cytellix Vulnerability Monitoring
The Partner Program offers access to the Cytellix portfolio of Managed Services. "The Cytellix services leverage high touch consulting with enterprise class technology to bring an affordable, low friction, high value and margin solution for our partners" added Berger. "With the Cytellix cybersecurity solution, our partner network can enhance their core competencies within their portfolio and increase revenues through both the Cytellix Partner Program and increased revenues from the partner core products and services driven by the results of the Cytellix Assessments."
1. Channel Partners can build a security practice
2. Consultants can enhance their service offering and increase engagements
3. Service providers can deliver best-in-class managed security service to their end-user customers
Partner Program Benefits

o Deal Registration
o Programs and Incentives
o Marketing Programs
o Partner Specific Webinars
o Training and Support
o Flexible Go-To-Market Options
Cytellix has partnered with consultants in Lean Manufacturing, IT, ISO Standards, with partners in the following states: California, Montana, South Carolina, Michigan, New Jersey, Utah and Washington to bring these managed service options to local businesses who simply cannot afford to purchase end products without support.
For more information about Cytellix and the Cytellix Partner Program, visit https://cytellix.com/contact-us/partner-program/ or call 949.215.8889.
About Cytellix
Cytellix, the cybersecurity division of Information Management Resources, Inc. (IMRI), is a team of innovative and creative thinkers whose goal is to "Help Businesses Stay in Business." The cyber leaders at Cytellix thrive on providing services to small and medium sized businesses, which are the largest targets for malicious cyber activity.
The Cytellix team of experts has created an affordable, low impact solution for defeating cyberattacks with a best-in-class, turnkey service designed to help companies take a proactive approach to securing its environment.
Cytellix works with companies in government, manufacturing, finance, banking, law, healthcare and higher education sectors, and its innovative managed service model includes assessment, gap analysis, continuous monitoring, practical plans of action, and customized best practices for remediation and implementation.
They Cytellix team is proud to have successfully secured the government network perimeters for the U.S. Army, Missile Defense Agency, and municipal organizations such as the City of Irvine, and its cyber security solution has also been deployed at leading commercial corporations as PricewaterhouseCoopers, Kaiser Permanente, and The Walt Disney Company.
Cytellix and its highly-acclaimed team has been recognized with numerous honors such as the 2017 Washington Technology Innovative Company Award, the 2017 American Business Award, the 2016 Small Business Administration Person of the Year award, the 2015 Patriot Award, and the 2014 White House Champion of Change Honor; and the experts at Cytellix are frequently tapped for media interviews and keynote addresses by publications such as CNET and the Huffington Post. For more information, please visit cytellix.com.
The Cytellix logo is a registered trademark of Cytellix.
All other trademarks in this release are the property of their respective owners.