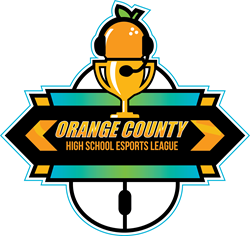 While rivalries and League of Legends gameplay are the cornerstones of the Esports League, experts see an opportunity to weave STEM, English Language Arts, and social emotional learning into one of the most popular pastimes for students today.
ORANGE COUNTY, Calif. (PRWEB) January 30, 2018
Can esports help students succeed in careers in science, technology, engineering, and math (STEM)? Local education leaders resoundingly say yes, as they collaborate on the new Orange County High School Esports League™ that has attracted 37 teams from 25 local high schools. While gameplay and rivalries are the cornerstones of the League, experts see an opportunity to weave STEM, English Language Arts (ELA), and social emotional learning into one of the most popular pastimes for students today. (Click to tweet)
"The idea for the Esports League came from key STEM educators who said, 'If kids are spending this much time on games outside of school, what could be accomplished if we connect academic content with their gameplay?" said Al Mijares, Superintendent of the Orange County Department of Education. "It's an incredible opportunity to build on existing interest while introducing them to 21st-century skills and careers."
Game and Grow: Esports Education
Students love to play the game League of Legends™. The objective is to leverage that passion, so they learn and fine-tune STEM-based skills that are increasingly useful in the real world.
Constance Steinkuehler, professor of informatics at UC Irvine, is leading curriculum development and related research. She said, "The League has been carefully constructed with an academic framework incorporating STEM, ELA, and social emotional learning, as well as Career Technical Education. It's relevant, forward leaning, and tied to future careers both inside and outside the tech industry."
Educational elements include:

Code of conduct
Healthy gaming and nutrition
Biomechanics of gaming
Participating in an online society
Hardware / building a PC
Analyzing game data
Casting and streaming a game
Strategic aspects of League of Legends
Managing people and resources
Professional communication
Collaboration
Event planning
There is a decade of research on the benefits of utilizing games and technology for learning. Esports is slightly different because it is based on commercial games that were not developed specifically for learning. A small but growing body of research is beginning to investigate what and how players learn through their participation in esports. Through the League's spring 2018 season, Steinkuehler and a team from UC Irvine will be evaluating existing and potential alignments between organized esports and school subjects, as well as social emotional learning. A full high school curriculum centered on esports is also under development.
"Online platforms like esports are the new social gathering places for kids," said Gerald Solomon, executive director of the Samueli Foundation, which is supporting this season of the Orange County High School Esports League, as well as the associated research and curriculum development. "We believe the platform can be leveraged for an even greater benefit, to help them grow their STEM interests and develop valued skills that will be needed for success in the future workforce."
League Structure
Thirty-seven esports clubs have formally registered for the League. Each of these clubs has an on-campus manager, a teacher who oversees the site program. Club members work together on all details and for the benefit of the team: "shoutcasting" tournaments, maintaining statistical records, analyzing game play and opportunities for improvement, providing team support, and marketing the team and school. Competing players are selected from the club and will receive game-play coaching from near-peer mentors.
Educational elements are incorporated through weekly team meetings and practices. Weekend workshops will offer deep-dives into specific STEM and social emotional elements as outlined above. Those workshops are open to all students regardless of their own or their school's participation in the High School League. The schedule and registration will be available on the League website. Workshop instructors range from high school teachers and professors at UC Irvine to college esports program directors to highly ranked League of Legends players and a personal athletic trainer.
The inaugural season will feature Riot Games' League of Legends. Beginning on January 31, 2018, students will compete in weekly matches in a swiss format for eight weeks, leading up to the finals in April 2018. Matches will be streamed live on Twitch.tv. Finals will be played at the Santa Ana Esports Arena. Find ongoing tournament results at http://www.ochighschoolesports.org/tournaments/.
About Orange County High School Esports League
The Orange County High School Esports League connects the rapidly growing form of esports competition and entertainment with resilient, adaptive, and effective STEM-focused learning. Under the Samueli Foundation's leadership, the High School League is led by partners from the Orange County Department of Education, OC STEM Initiative, Connected Camps, Connected Learning Lab, UCI Esports, UCI Henry Samueli School of Engineering, UCI Bren School of Information & Computer Science and Alvarez & Marsal.
Learn more at http://www.ochighschoolesports.org. Members of the press can find videos, infographics, and leadership profiles in the online press room. Join online conversations on Twitter @OCHSesports and #OCHSEL, on Facebook or Instagram, and see matches streamed live on the Twitch channel.