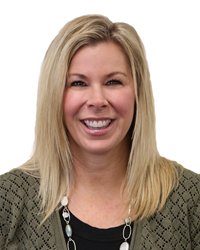 "At Clickstop, we are fiercely passionate about finding the right people, who are naturally aligned with our core values, and getting them into the right roles."
URBANA, Iowa (PRWEB) January 30, 2018
Clickstop added nearly 15 new team members recently, as the company continues to grow and fill positions within, and build out its newly formed in-house marketing agency, Leverage. Clickstop owns and operates several e-commerce retailers, including Eco Foil, Fasteners Plus, Just Plastic Boxes, Pepper Joe's, SpaceSavers, and US Cargo Control.
Four new positions were added to the Leverage team, including: Cari McCoy, Social Media Marketing Director; Marissa Romano, Email Marketing Strategist; Katie Lipsett, Social Media Marketing Strategist; Jared Williams, 3D Motion Graphics Designer; and Brian Lowe, Videographer/Photographer.
Clickstop has also filled three openings in Operations: Michael Maksimovic, Small Package Shipping Associate; Jared Merchant, Small Package Shipping Associate; and Matt Stolba, Facilities and Maintenance Manager.
Additionally, these individuals have joined Clickstop in the following areas: Monica Funk, VP of Shared Services in Finance; Stephanie Mayer, Product Specification Coordinator in Purchasing; Haley Close, Financial Specialist in Finance; Morgan Clinton, Service Specialist in Sales; and Valyn Reinig, Communications Strategist in Talent Enrichment.
"We are firing on all cylinders when it comes to hiring in 2018!" said Kirsten Wennerstrom, Director of Hiring and Integration. "We will be looking for top talent in areas ranging from sales and warehouse operations, to manufacturing, marketing, and everywhere in between. At Clickstop, we are fiercely passionate about finding the right people, who are naturally aligned with our core values, and getting them into the right roles."
In addition to hiring for new positions, several Clickstoppers have been promoted internally: Eric Youngblood has transitioned from Director of Marketing, to VP of the Clickstop Accelerator. Derek McLaughlin has accepted the role of Fasteners Plus BUF™ on the Accelerator team, and Rodney Shifflett, previous Small Package Shipping Associate in Operations, will join the Accelerator team as a Sales Specialist.
Clickstop currently has several openings for hard working individuals seeking a challenging, fun, and rewarding environment. Available opportunities include: VP of Internet Marketing and UI/UX Designer for Leverage, and Sales Specialist positions for US Cargo Control. To learn more about these positions, and to apply, please visit clickstop.com/careers.
About Clickstop, Inc.
Clickstop, Inc. grows business units of different sizes, serving multiple industries and markets by employing Business Unit Fanatics™ (BUFs™) and supporting these individuals through shared services. Clickstop drives business unit growth through their alignment with their core values, an engaged workforce and sustaining an entrepreneurial environment designed to quickly and effectively navigate change. The company's reputation and commitment to great workplace culture and engagement has landed it multiple workplace focused awards including multiple first place finishes as the Coolest Place to Work in the region.
###