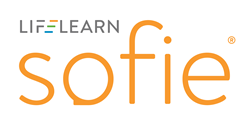 Guelph, ON (PRWEB) January 31, 2018
LifeLearn, Inc. has expanded its ability to help elevate veterinary practices' information and technology capabilities with the launch of its fully-automated digital reference library, plus a new partnership with the NAVC that will dramatically expand the content it provides to veterinary teams.
Introducing LifeLearn Sofie®
A Decision Support Tool for veterinary practices, Sofie is the next generation of digital access to current and trusted veterinary information. With more than 40,000 pages from the best veterinary textbooks, journals, and conference proceedings housed within one powerful online database, Sofie provides veterinary teams with search capabilities across multiple credible sources at once, finding only the most relevant information to inform and support diagnosis and treatment decisions.
Mark Stephenson, DVM, Chief Veterinary Officer, LifeLearn, shares that during clinical studies, veterinary teams using Sofie reported a number of benefits. "Participating practitioners experienced faster access to more current information, cited significantly reduced time spent manually scanning through textbooks, and most importantly, felt that they were checking references more often because of the ease of use of Sofie at point of care."
He adds that these benefits were completely intentional, since Sofie puts the power of cutting edge technology at the veterinary team's fingertips. "The tool leverages Watson - IBM's innovative and leading cognitive computing system - to search across its closed yet considerable knowledge base. This helps practice teams to access the most current, credible, and trusted veterinary textbooks and published material from key journals and conferences."
More information about Sofie is available at http://www.lifelearn.com/educate/sofie.
NAVC Partnership
The launch of Sofie is further enhanced by LifeLearn's announcement that it has signed a multi-year agreement with North American Veterinary Community (NAVC), a non-profit organization that has been providing world-class content to the global veterinary healthcare community since 1982.
"Industry partnerships are a critical component of the NAVC's success and we are excited to see the results of the Sofie technology partnered with the content of the veterinary industry's largest publisher!" says Tom Bohn, CEO, NAVC.
Some of the leading conference's highly-valued content has already been incorporated within Sofie. "We're already in receipt of the last three years of the NAVC Small Animal Conference's proceedings, and will add each new year's content going forward for the term of our agreement," said Randy Valpy, President and CEO, LifeLearn. "Sofie will also feature all issues of Today's Veterinary Practice, one of NAVC's most popular and best regarded journals."
Valpy feels that these kinds of partnerships are important to LifeLearn because they advance the company's mission of helping veterinary teams and animal health organizations to realize the value of knowledge. "One of our strengths is our innate ability to partner with like-minded organizations like the NAVC, who share our vision for innovation, passion for information and who can complement our offering through their unique expertise," he said.
"All this contributes to the ultimate goal of improving animal health outcomes -something else our two organizations share," Valpy says.
"Through Sofie and our partnership with the NAVC and others, we can not only enhance the information available to practice teams, but also ensure they are leveraging the knowledge they have on hand. Ultimately, this means we're able to make a real, positive and tangible difference in animal health."
About LifeLearn
Founded in 1994, LifeLearn, Inc., is a Guelph-based technology company dedicated to helping animal health organizations realize the value of knowledge, by building and delivering solutions that advance animal health worldwide. LifeLearn's Animal Health ECOsystem is a comprehensive suite of custom digital solutions designed to help veterinary teams and animal health companies in the areas of education, communication, and ultimately, optimization of their business. Visit LifeLearn.com for more details.
About the NAVC
Founded in 1982, the North American Veterinary Community (NAVC) is a non-profit organization providing world-class professional development to the global veterinary healthcare community. Its largest initiative, VMX, formerly known as the NAVC Conference, hosts more than 17,000 attendees each year. Other offerings include VetFolio, an online CE platform in conjunction with AAHA; the NAVC Institute; the Veterinary Innovation Council; an Industry Services Division, an online news and lifestyle channel Spark! and its official journals: Today's Veterinary Business, Today's Veterinary Practice, Today's Veterinary Technician and Veterinary Advantage. Visit NAVC.com for more details.