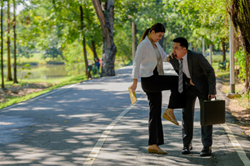 (PRWEB) February 01, 2018
As of 2018, there are 747,408 registered sex offenders in the United States alone that have been convicted of a sexual offense. The number of these type of offenders continues to rise each year with stories of sexual abuse becoming more and more frequent. In order to provide accurate information about their whereabouts of, GoLookUp provides a Sexual Offenders search service in all the states across the U.S based on zip codes.
Sexual offenders Registry in the United States
Convicted sex offenders in the Unites States are required to be registered in their state and place of residence in order for law enforcement agencies to keep track of them. Every time a sex offender changes location, they are required to give notice on the change, which is then logged into public records.
The criminal records of sex offenders in the United States are public records, allowing any person to access them and discover if a certain individual has a violent sexual past. With tens of millions of such records available by law enforcement agencies, it is impossible to locate a record of a certain sex offender, or find the exact location of sex offenders by zip code. GoLookup's sex offenders search allows to conduct a thorough search of sex offenders based on a zip code, letting anyone know if there are sexual offenders living in their area.
Finding Sexual Offenders Quickly and Easily with GoLookUp
Finding sexual offenders in a certain area very important, especially when moving to a new neighborhood, having new neighbors move in close by or when wanting to find if there are such offenders near areas where children go to. In order to access this important information, GoLookUp collects and aggregates accurate information from millions of public records and provides the necessary information within minutes.
After typing in the desired zip code in the search field, GoLookUp scans the records and gives information of the sexual offenders living in the area in question. Thanks to the website's unlimited searches, the user can search for sex offenders in multiple areas. In addition, the website provides the following identification information of sex offenders:

Full name of sex offenders
Photographs of sex offenders
Full addresses of sex offenders
Type of sexual assault and offences committed by sex offenders in the area
Distance of sex offenders from the area where the search was conducted
The website also allows to conduct a people search and a background check in order to discover the criminal past of an individual. With the information found on the website, anyone can look for sex offenders in their area, and decide what to do with this crucial information in regards to themselves, their loved ones and their children.