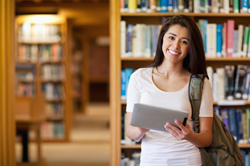 Chicago, IL (PRWEB) February 01, 2018
Westbon, a lending platform geared toward international students, is announcing a new scholarship program. The financing expands upon the organization's history of creating auto and personal loan opportunities for students and professionals from abroad. The new Westbon scholarship program is available to both undergraduate and graduate students who are living in the United States on the F1 Visa.
Westbon says international students face unique challenges when it comes to financing their lives in the United States. Lacking a social security number and credit history, they may be denied the chance to even apply for many traditional loans. Westbon says they seek to fill the void left by other lending options and cater to students who are unable to qualify for bank loans on their own.
As Hao Liu, CEO and co-founder of Westbon explains, "We understand the painful process of finding scholarships, and international students often meet a lot of restrictions during the process; they are given very few options. We started this program designed for international students to assist their studies and lives in the U.S."
To apply for a Westbon scholarship, students are encouraged to submit application materials using the organization's online form which can be found on the website. People encouraged to apply include applicants with a strong academic history; travelers, artists and designers with a story to tell; and candidates with strong entrepreneurship or leadership skills. Students in all fields of study qualify for this unique opportunity.
The deadline for Spring 2018 is March 15, and the deadline for Fall 2018 is October 15. Each successful applicant will receive $2,000. Scholarship recipients will be notified within six weeks of the application deadline. For more information about the scholarship or other Westbon lending programs, visit westbon.com.
###
About Westbon
Westbon is the first lending platform for international students in the U.S. Westbon specializes in providing auto loans and personal loans for international students and professionals, who have always been an underserved group due to their lack of SSN and credit history. Auto loan service is now available in 31 states, and personal loan service is now available in 13 states.