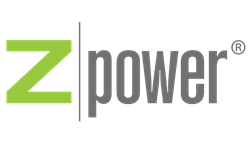 The winner (individual or team) takes home $25,000.
CAMARILLO, Calif. (PRWEB) February 01, 2018
ZPower, the world's only developer of rechargeable, silver-zinc microbatteries, invites all U.S. undergraduate engineering students to participate in its 2nd Annual Battery Bowl Design Challenge, an engineering competition where qualifying applicants develop and prototype a small product or device that makes the best use of ZPower's rechargeable microbattery technology. The winner (individual or team) takes home $25,000.
ZPower will accept one-page summaries of proposed devices beginning now through March 15, 2018. From there, 20 applicants will be selected to go on to the second phase of the competition, which is to design and build their device or product. Three finalists will then have the opportunity to present their designs to the judges at ZPower headquarters in Camarillo, Calif. The winner will be announced no later than July 20, 2018.
ZPower silver-zinc rechargeable microbatteries provide the highest energy density for their size compared to other rechargeable options and are capable of hundreds of recharges throughout their lifetime without significant loss of energy. They are also recyclable, non-toxic and non-flammable.
Last year's winners were Quyen Hoang and Carl Demolder from the University of California, San Diego. Hoang and Demolder used ZPower silver-zinc rechargeable batteries to power an innovative and much-needed medical device called Handske, a spasticity evaluation tool designed to assist doctors and therapists in the monitoring and treatment of patient spasticity over time, as well as gauge the efficacy of drug and physical therapies. To learn more about Handske, visit https://zpowerbattery.com/battery-bowl-winner.
For complete contest rules and deadlines, please visit: https://zpowerbattery.com/wp-content/uploads/2018/01/Battery-Bowl-Flyer-2018.pdf
About ZPower, LLC: ZPower is a leader in the development of rechargeable, silver-zinc batteries for miniature battery applications. Its headquarters and manufacturing facility are in Camarillo, Calif. The company provides a total solution for hearing instrument manufacturers, including advanced silver-zinc battery technology and charger design support. The ZPower solution simplifies new product development and speeds time to market. For end users, ZPower batteries deliver unmatched performance, improve user experience and are better for the environment. ZPower is ISO 13485:2016 and ISO 9001:2008 certified, and its facility and devices are registered with the FDA. For more information, visit http://www.zpowerbattery.com.