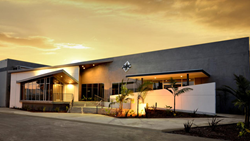 RANCHO DOMINGUEZ, Calif. (PRWEB) February 06, 2018
AVC, the custom retail packaging, 3PL and reverse logistics service provider makes it easier for businesses to handle returns with its 'End2End Reverse Logistics' program. Managing a growing business is not all fun and games. With customer's expectation to receive their deliveries in 24 to 48 hours while looking for ease of return, an efficient service capability raises profitability and customer loyalty. According to a UPS study, 88 percent of shoppers review a retailer's return policy throughout their online shopping experience and 15 percent abandoned their shopping carts when they have doubts about the return policy. A research report by CBRE stated that returns from online purchases can be as high as $32 billion in 2017. UPS called January 3, its National Returns Day when they see as many as 1.4 million packages returned. For companies without internal fulfilment resources, a third-party reverse logistics service provider is essential. The right partner having the capacity to cater to your operational needs is the key to maximizing the monetary value of the returns.
Higher return volumes have eaten up vendors' profit, and could account for between 7 and 11 percent of the cost of goods sold, according to a study by Reverse Logistic Association. Moreover, most of the returns were disposed of or in the hands of liquidators that pay pennies on the dollar and resell in damaged packaging through secondary markets that could tarnish corporate and brand image.
AVC's End2End Reverse Logistics program allows manufacturers and distributors to authorize retailers or end consumers to return products directly to AVC's warehouse. AVC performs visual inspection to determine the condition and recertification requirements. AVC then goes one step beyond disposing of bad products by refurbishing and repackaging otherwise like new products into retail-ready recertified condition for redistribution and sales (forward supply chain). AVC has inhouse packaging designers, corrugated, printing services, thermoforming for new plastic packaging (when necessary) besides providing full 3PL services including storage and fulfillment This seamless flow is AVC's one-stop shop which provides maximum visibility and flexibility in the supply chain.
AVC's End2End Reverse Logistics program provides an agile and fluid reverse logistics operation, reducing the touch points and cutting down cycle times and waste. From designing the packaging in house, to fulfilling the order, coupled with warehousing efficiency, AVC clients leverage the partnership with AVC to manage returns. AVC, headquartered in Rancho Dominguez, California, close to both Long Beach and Los Angeles ports, has the expertise to refurbish products as simple as hair extensions to as complex as a smart baby sleeper filled with sensors and other advanced electronics components. With facilities in China, AVC provides a hybrid program to source packaging materials from China while doing assembly work in the USA. This hybrid program, allows businesses to generate timely and cost-effective solutions which adapt to market dynamics, especially during high traffic seasons.