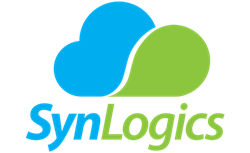 The grand announcement of adding Robotic Process Automation (RPA) to their service portfolio, SynLogics aims to bring fast and efficient delivery of new business applications. The clients can benefit immensely from the strategic thought process & unwavering efforts of the team .
ATLANTA (PRWEB) February 01, 2018
SynLogics Inc today announced the addition of Robotic Process Automation (RPA) to its existing suite of technology tools and services in an attempt to modernize integration practice. This addition will enable SynLogics to offer its clients an effective way to leverage the investments made in systems and applications along with reducing the risk of implementing new technologies.
Robotic process automation (RPA) is the new age technology that involves the application of powerful software to automate tasks and processes otherwise done manually. Our RPA solutions at SynLogics will ensure-

Smooth processing of transactions
Triggering responses appropriately
Manipulating data appropriately
Effortlessly communicating with other digital systems
Our RPA solutions will allow the clients to efficiently handle processes which will completely transform and streamline the organization's workflow and allow for superior scalability and flexibility within the enterprise.
Main benefits that organizations can leverage through our RPA solution :
Significant reduction in errors and inefficiencies
Using the RPA platform, organizations can significantly reduce the errors generating from the manual data input and output tasks. It also allows easy automation of the existing manual and rule-based tasks leading to better and efficient systems.
RPA tools allow easy integration and modernization of legacy systems
RPA solutions allow cost reduction and seamless integration to execute smooth process transformation strategy. Furthermore, it allows better user experience and enhanced business efficiency for the organizations.
Powerful enterprise applications
SynLogics experienced consulting team enables fast and efficient delivery of new business applications for superior customer experiences and better operational efficiency.
Robotic process automation tools
Our RPA process automation tools include :
UiPath is one of the efficient RPA tools that provide unique and customized support to the organizations and is perfectly calibrated for organizations at varied stages of maturity. RPA UiPath is a robust tool that allows the clients to explore and unlock better degree of business quality and productivity.
SynLogics has successfully completed POC in automating customer data collection for large financial institutions using UiPath.
Yet another effective Robotic Process Automation (RPA) tool, Blue Prism RPA delivers an extremely successful digital workforce that can operate universally to completely automate manual, rules-based, high-risk, and repetitive tasks with the aim to achieve high efficiency, agility, and better compliance. At SynLogics, we make sure that our Blue Prism solutions provide a robust execution platform for various technologies to serve as a secure and trusted RPA platform for the digital enterprises.
To know how RPA can be used in your organization, reach out to us at info(at)synlogics(dot)com or +1 (302) 440 0387
About SynLogics
SynLogics is among the leading process automation companies offering an extensive range of technology products, services, and solutions. At SynLogics, we provide an efficient software development platform that enables our clients and partner organizations to rapidly develop unique and powerful applications. We work with the aim of creating a platform that helps companies smoothly drive digital transformation and gain a competitive advantage. To know more about us, visit SynLogics