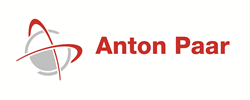 Ashland, Virginia (PRWEB) February 02, 2018
Anton Paar, the premier manufacturer of laboratory instruments and process measurement systems, has announced extended customer support hours to meet growing demand stemming from new regional offices in the Los Angeles and Houston areas.
Beginning Monday, February 5th, Anton Paar employees will be available for customer support or questions from 8:30 am EST until 8:00 pm EST, Monday through Friday. Anyone with a product, service, web shop, or support question can reach these employees toll free at (800) 722-7556. Live Chat support services will remain available 24/5 at anton-paar.com.
Tim Cassell, Vice President of Sales and Service for the Eastern Region called the additional support "great news," pointing out that the extended hours allow for all U.S. time zones to be fully covered for the entirety of the work day.
"These hours will better address region-specific needs of our growing customer base, and allow us to continually offer more localized support and service," he said. "We will also now have greater capacity to improve response time."
Since opening the new regional offices, Anton Paar has experienced a large increase in demand for information on its products and services. The company's nationwide network of product specialists and highly-skilled service engineers has been a perfect fit for the newly-expanded geographical base. The new support hours will add to the growing list of benefits for Anton Paar customers.
For more updates on Anton Paar, visit http://www.anton-paar.com or contact Jeff Linka at jeff.linka(at)anton-paar.com or telephone at 804.550.1051.