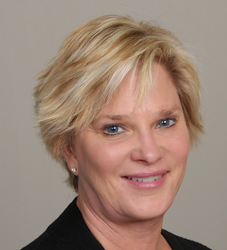 At Caring Transitions ... it's still all about easing a sometimes challenging transition and helping people start a new chapter. - Liz Donnelly
OKLAHOMA CITY (PRWEB) February 01, 2018
Experienced transition professional and Oklahoma native Liz Donnelly is pleased to announce the launch of her new business, Caring Transitions of NWOKC and Edmond.
Caring Transitions' specially-trained team can handle organizing, packing, de-cluttering, moving, resettling, in-person and online estate sales, liquidations, and preparing homes for market. Caring Transitions is America's largest resource for managing senior relocations, but the services are also perfect for busy families and individuals in need of assistance. Caring Transitions of NWOKC and Edmond serves Nichols Hills, The Village, Edmond, Northwest Oklahoma City and the surrounding areas.
"Although this is a new, locally owned and operated business, the Caring Transitions franchise has been in business for more than 10 years and has an excellent reputation. I love that Caring Transitions is an end-to-end solution for families and individuals facing challenging transitions," Donnelly said. "In fact, before the business even officially launched, we had already completed a huge, local job and gathered some wonderful references. I'm excited to bring Caring Transitions to my own community."
Caring Transitions' services are perfect for seniors moving in with family or into a safer living situation as well as busy families and people clearing out the home of a loved one who has passed. All of Caring Transitions' services are customizable, so clients only pay for the services they need – from managing the entire move and estate-clearing or just getting someone resettled into their new place. Caring Transitions creates a customized plan for every situation, so each client only pays for the services they need.
Donnelly is a fourth generation Oklahoman who has lived in the Oklahoma City area for more than 35 years. She retired from Oklahoma City University in 2015 after more than 30 years on the job, most recently as the acting vice president for student affairs. She then worked in university relations and residence life for Campus Living Villages. Donnelly had been thinking about opening her own business for a long time and, when she came across Caring Transitions, she knew it was something she'd want to pursue.
"I spent my career helping people through transitions. At the university, I worked one on one with students to help them go from being freshmen to sophomores to graduates. At Caring Transitions, we work with seniors and busy families instead of students, but it's still all about easing a sometimes challenging transition and helping people start a new chapter," Donnelly said. "Also, being part of a larger organization means I have the support I need to run a great business and it also means my team and I are held to a higher internal standard. We aren't fly by night and we treat our customers with the kind of respect they deserve."
Caring Transitions of NWOKC and Edmond is insured and employees have been background checked. For additional information, call (405)509-8179, email LDonnelly(at)CaringTransitions(dot)com or visit http://www.CaringTransitionsNWOKC.com.