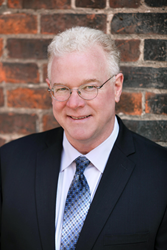 I appreciate Sowell's unique perspective as an African-American conservative with libertarian leanings who came of age during the Jim Crow era.
MINNEAPOLIS (PRWEB) February 02, 2018
In his latest Intellectual Takeout blog post, "Thomas Sowell: A Beacon of Reason in a Nonsensical World," independent channel broker-dealer recruiter Jon Henschen offers up 25 quotes from one of America's most prolific intellectuals.
Thomas Sowell, recently retired from his position as Senior Fellow at Stanford University's Hoover Institution, is an American economist turned social theorist, political philosopher, and best-selling author. Henschen shares that what he appreciates most about Mr. Sowell is "his unique perspective as an African-American conservative with libertarian leanings who came of age during the Jim Crow era."
Henschen provides a brief biography of Sowell, who was born in North Carolina in 1930 and grew up in Harlem. Sowell dropped out of high school at age 17 due to financial difficulties and problems at home, but went on to serve in the United States Marine Corps during the Korean War. Following the war, he received a bachelor's degree from Harvard, graduating Magna Cum Laude in 1958. The following year, he received a master's degree from Columbia University. In 1968, he earned a Doctorate in Economics from the University of Chicago.
Sowell served on the faculties of Cornell University and University of California, Los Angeles, and worked for think tanks such as the Urban Institute. He has written more than 30 books and is a National Humanities Medal recipient for innovative scholarship, which incorporated history, economics and political science.
According to Henschen, the best way to experience Sowell is to view a sampling of his many famous quotes and dialogues. He then offers a selection of 25 quotes "to make you think."
The quotes cover topics ranging from education, health services and government to taxes, entitlements and race and diversity. Included in the selection are the following:
On education:
"Too much of what is called 'education' is little more than an expensive isolation from reality."
On health services:
"It is amazing that people who think we cannot afford to pay for doctors, hospitals, and medications somehow think that we can afford to pay for doctors, hospitals, medications and a government bureaucracy."
On government and politicians:
"The most basic question is not what is best, but who shall decide what is best?"
"It is hard to imagine a more stupid or more dangerous way of making decisions than by putting those decisions in the hands of people who pay no price for being wrong."
On the workplace:
"The least productive people are usually the ones who are most in favor of holding meetings."
On taxes:
"The assumption that spending more of taxpayer's money will make things better has survived all kinds of evidence that it has made things worse."
On race:
"Racism is not dead, but is on life support—kept alive by politicians, race hustlers and people who get a sense of superiority by denouncing others as 'racists.'"
Henschen concludes his post with a note to those "who are in lockstep with a particular political narrative on how they feel the world should be," with this Thomas Sowell pearl of wisdom:
"Mistakes can be corrected by those who pay attention to facts but dogmatism will not be corrected by those who are wedded to a vision."
Read the full post and get more perspectives here:
Jon Henschen is President of Henschen & Associates, an independent broker-dealer recruiting firm located in Marine on St. Croix, Minnesota. With more than 20 years of industry experience, Jon is a staunch advocate for independent financial advisors, and is widely sought after by both reps and broker dealers for his expertise and advice on independent broker dealer topics. He is frequently published and quoted in a variety of industry publications, including ThinkAdvisor, Investment Advisor Magazine, Wealth Management Magazine, Financial Advisor IQ, Financial Advisor Magazine, Investment News and others.