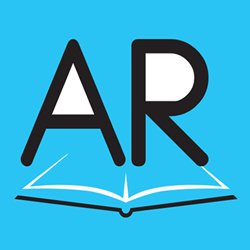 OVERLAND PARK, Kan. (PRWEB) February 05, 2018
Walsworth Yearbooks has been serving yearbook customers since 1947. Over that time, the company has continually brought innovative technology to its customers. In 2014, Walsworth introduced yearbook-enhancing augmented reality to yearbook customers with the Yearbook 3D app. Today, Walsworth is proud to announce the release of its latest app, Yearbook AR.
Yearbook AR, an exclusive product offering from the company, is the next step in the evolution of augmented reality for yearbook. Schools create digital content to accompany the images and graphics in their yearbooks. Readers access that digital content through the Yearbook AR app.
"Yearbook AR merges the tradition of yearbook with the modern innovation and digital capabilities of augmented reality," said President Don Walsworth. "The addition of Yearbook AR gives schools the opportunity to add an interactive layer to the excellent yearbooks they're already producing."
Yearbook AR allows schools to enhance their yearbook experience with a powerful, easy-to-use toolset on a platform with unlimited storage.
If the yearbook includes a picture from the school talent show, the school can include video from that performance. The prom playlist and popular dance moves can be captured and shared through the app. The school mascot can be animated. The winning shot from the big game can be replayed next to the story about the team's winning season.
Specially-designed icons designate the AR-enabled images and graphics. Readers will only need to download the Yearbook AR app, open it and scan those images. It's a free download, and no account or signup information is needed to use it.
For more information on Walsworth's exclusive Yearbook AR app, contact Alex Blackwell, vice president of marketing and communications, at 800-369-2965, ext. 5769 and visit walsworthyearbooks.com/ar.