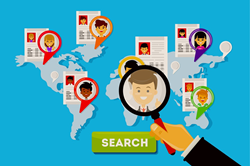 WILMINGTON,Del. (PRWEB) February 06, 2018
The age of internet has brought about quick and easy ways to meet new people, but unfortunately, there is no guarantee for honesty along side it. Whenever there is an interaction with a new person, whether it is from a chance encounter or from an online conversation, there is a risk that they are telling lies about themselves.
In order to find the truth about a certain person, GoLookUp has launched a Background Check service that is quick and easy to use, and allows to see the truth behind the stories people tell.
Background Check – Discovering the Truth with Ease
Unlike the old days, in the 21st century governments and official organizations are collecting and storing information about the residents if the US in an organized fashion. Many of these personal records that have a public interest, such as residency information, criminal records and arrest records, become public records.
These records allow the public to search for vital information about a person, but it is time consuming and very costly most of the times. In order to make background checks faster and easier, GoLookUp offers a search based on the first name, last name and state of residence of the person in question.
Once this information is entered into the search engine, GoLookUp compiles a report of the person's past including all the vital information listed above and much more based on billions of public records.
Using Background Check as a Safety Tool
Getting to know a person's history can help discover important details about them and also their past. A background check can help locate a person's criminal record and see if he has a violent past, search for sexual assaults and a sex offender registry, look for address history and much more.
The information provided by GoLookUp allows anyone to make smarter decisions about people in their lives, and keep themselves and their loved ones safe from harm.