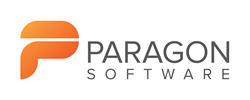 Paragon Backup & Recovery 16 provides us with essential capabilities for reducing downtime, expediting system or file restoration after an incident, and delivering improved business continuity for our customers and partners." -- Paul Quincey, Executive Manager for Ross Technologies Group
IRVINE, Calif. and ORLANDO, Fla. (PRWEB) February 06, 2018
Paragon Software, a leader in data protection and embedded cross-platform file-access technology, today announced its backup and disaster recovery (BDR) solutions have been selected by Ross Technologies Group, LLC (RTG) to support its comprehensive line of embedded computing platforms.
RTG first engaged with Paragon in 2012 to incorporate the Paragon Rescue Kit Professional Edition for simple bare metal recovery (BMR) into its line of embedded computing systems. After successful use of Paragon's BMR technology, the agreement was recently expanded to include Paragon's Backup and Recovery 16 for complete backup and disaster recovery (BDR) protection.
In business for more than 20 years and based in Orlando, Florida, RTG provides embedded computing custom platforms to OEM partners for industrial and commercial applications, delivering systems that run critical software that must be operational around the clock.
"Paragon Backup & Recovery 16 provides us with essential capabilities for reducing downtime, expediting system or file restoration after an incident, and delivering improved business continuity for our customers and partners," said Paul Quincey, Executive Manager for Ross Technologies Group. "After evaluating several other vendors -- whose technology limitations or exorbitant costs didn't suit our requirements -- Paragon stepped up with the perfect combination of functionality and price. We have since deployed thousands of units, receiving the highest levels of support from their team."
Paragon Backup & Recovery 16 is a "set and run" data protection solution designed for easy backup and flexible restoration. Offering reliable recovery of individual files all the way up to entire system images, it also provides adaptive recovery of a system backup to a completely different hardware platform.
"We're extremely pleased that our data protection technology is contributing to RTG's success, helping them deliver additional value to their OEM customers and partners, while also driving cost savings for their company," said Tom Fedro, President, Paragon Software Group, Corp. "Their longstanding reputation as a leader in embedded systems, along with their commitment to quality and the highest standards, make them an ideal business partner for Paragon."
Thousands of organizations worldwide rely upon Paragon's BDR solutions. For more information on Paragon's complete line of data protection offerings, visit the Paragon website.
About Paragon Software
Paragon Software is an innovative software developer focused on two dynamic growth markets. The company's comprehensive product line for the data storage market addresses the needs of data security, storage and management for PCs, servers and networks. A second portfolio of products focuses on mobile productivity applications for handheld devices. Founded in 1994, Paragon Software has offices in the USA, Germany, Japan, Poland, and Russia, delivering its solutions to consumers, small business and enterprise clients worldwide through a network of value added resellers, distributors and OEMs as well as online through the company website. Paragon Software provides technology to a host of world-class companies and partners, including Cisco Systems, ZTE, Belkin, D-Link, Netgear, HP, Western Digital Corp., ASUS, Seagate, Toshiba, LG Electronics, Logitech, Kingston, Buffalo, Siemens, Lenovo, Microsoft, Motorola, Nokia, and more. For more information, visit https://www.paragon-software.com/.
About Ross Technologies Group, LLC
Ross Technologies Group (RTG) has provided embedded computing solutions for over 20 years, offering industry leading solutions for both industrial and commercial applications. Dedicated to its partners and to offering the highest quality embedded computer hardware and software, RTG solutions are designed to be functional and cost effective. Every project is carefully evaluated to provide RTG partners with an optimal solution and a competitive edge. For more information, visit http://www.rossdatasys.com.