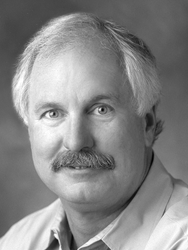 PARK CITY, Utah (PRWEB) February 06, 2018
Haute Residence welcomes acclaimed real estate agent, Dennis Hanlon to its invitation-only real estate network. As a Haute Residence partner, Hanlon exclusively represents the high-end real estate market in Park City, Utah as well as the surrounding golf enclaves of Tuhaye, Promontory, Glenwild, Victory Ranch and Red Ledges.
Like many Park City residents, Hanlon came to Park City to ski in 1984 and never left. He started as a ski instructor for Deer Valley Resort and soon became their top requested instructor. By 1989, he realized he had a knack for guiding clients through the local real estate market. Utilizing his 25 years of experience as a ski instructor, Hanlon was able to offer a unique skillset as an ambassador for the area and a valuable real estate resource. With these skills, he quickly rose to being a top producer in Park City and is consistently a top producer with Sotheby's Realty.
Elected to represent the Park City Realtors, Hanlon became the President of the Board of Realtors® and the Broker of a Coldwell Banker branch. In 1997, he formed the Rocky Mountain Resort Alliance, a network of realtors in the Rocky Mountain area and served as its President for 16 years.
With over 20 years of real estate sales experience in Park City, along with his extensive knowledge of resort communities around the country gained through his involvement with the Rocky Mountain Resort Alliance, Hanlon is poised to help his clients understand the intricacies of resort real estate and guide them in finding and purchasing the perfect primary or vacation home for their family.
Hanlon's expertise and amiability have many customers come back to him when they are ready to purchase another property (upsize, downsize) or sell their existing property. Throughout the years, the majority of Hanlon's clients have evolved from being clients to being friends, who look forward to seeing him on their visits to Park City and regularly call for updates on snow conditions and the latest activities in town, as well as just to catch up.
About Haute Residence:
Designed as a partnership-driven luxury real estate portal, Haute Residence connects its affluent readers with top real estate professionals, while offering the latest in real estate news, showcasing the world's most extraordinary residences on the market and sharing expert advice from its knowledgeable and experienced real estate partners.
The invitation-only luxury real estate network, which partners with just one agent in every market, unites a distinguished collective of leading real estate agents and brokers and highlights the most extravagant properties in leading markets around the globe for affluent buyers, sellers, and real estate enthusiasts.
HauteResidence.com has grown to be the number one news source for million-dollar listings, high-end residential developments, celebrity real estate, and more.
Access all of this information and more by visiting: http://www.hauteresidence.com