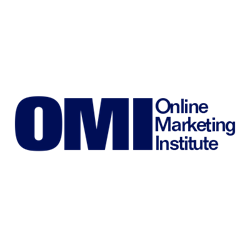 OMI's unique teaching philosophy is built on a deep understanding of how adults learn today.
NEW YORK (PRWEB) February 06, 2018
Today, Online Marketing Institute (OMI), the leader in e-learning for marketing professionals, has launched a refreshed website with brand-new content for marketing professionals looking to expand their knowledge through online learning courses. Among the new featured courses is "Think Like a CMO," featuring CMOs from McDonalds, Chrysler, Hershey's, CapitalOne, Wunderman, 1-800-FLOWERS.COM, and more. The new site also features a digital IQ assessment to help students determine their strengths and knowledge gaps.
"With the rapid pace of change in digital marketing technologies, it's important for OMI to keep up with that change," said CEO Victoria Feder. "We needed a new, more user-friendly platform to showcase all the new content we are constantly creating."
OMI has a unique teaching philosophy built on a deep understanding of how adults learn today. The philosophy combines social learning theory, chunking, and training taxonomy to take students from passive learners to active doers. The company creates micro lessons of 10 minutes or less which combine to create a full lesson. OMI experts work with instructional designers to craft learning objectives for every lesson so experts are teaching rather than lecturing. Students take assessments throughout their experience to ensure that they are moving up the learning pyramid and not just memorizing material. Additionally, OMI video courses feature high-end animation for a higher quality learning experience.
Future courses will focus on emerging technologies such as artificial intelligence, chatbots, and blockchain and a continuous stream of topics that are changing the marketing landscape and confound most marketers today. Additional series will include:

Leading Digital Transformation - featuring leading experts who will explain what is necessary for a true digital transformation, including B2B and B2C case studies and how to define success.
Becoming Agile - led by experts who help companies rethink processes to enable experimentation, testing and quicker implementation. They will break down traditional processes that impinge on a company's ability to compete in a market where customers expect more and want it now.
OMI offers a subscription-style service so that students can learn at their own pace, be it lesson-by-lesson or binging on courses. New students can sign up for a free 10-day trial. Additionally, OMI offers free monthly webinars that anyone can join. To see upcoming webinars, click here.
In addition to offering courses for individual students, OMI also offers an enterprise portal solution to help companies curate their own educational programs for employees as well as for their own customer base. OMI can also help companies uncover internal expertise and case studies that can be developed into educational content and shared. To learn more, please visit OMI Business Solutions or email customerservice(at)onlinemarketinginstitute(dot)org.
"OMI's mission is to help professionals and companies bridge the digital marketing knowledge gap to improve skills, drive ROI and build competitive advantage," said Feder. "We're excited to introduce this new phase of OMI so that we can continue to help executives and marketers be at the leading edge of the industry."
About Online Marketing Institute (OMI)
OMI is the de facto standard for digital marketing credentials. The company was founded in 2007 to educate marketers and non-marketers alike on the most relevant knowledge and best practices of digital marketing. OMI creates industry-leading certification programs and focused learning programs to teach, validate, and enable digital marketing excellence through the industry's most capable educators. For more information, please visit OMI at http://www.onlinemarketinginstitute.org. Follow OMI on social media: Facebook;
https://www.linkedin.com/company/295175/; Twitter: @OMInstitute LinkedIn