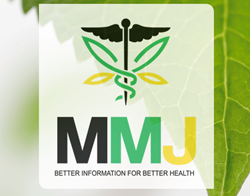 "Prior to Attorney General Sessions' actions, our drug development activities were in full compliance with U.S. federal law, including all provisions of the Controlled Substance Act. After Sessions' January 4th announcement, MMJ's activities continue to be in full compliance with federal law."
RESTON, Va. (PRWEB) February 07, 2018
MMJ International Holdings, the premier medical cannabis research company that is advancing the science of medical marijuana through FDA patient clinical research and the operation of medical cannabis healthcare businesses, today commented on Attorney General Jeff Sessions and the Department of Justice January 4, 2018 announcement for the U.S. state-licensed cannabis companies.
MMJ BioScience LLC is a U.S. based biopharmaceutical company engaged in the development of cannabinoid-based drugs under U.S. Food and Drug Administration (FDA) protocols. The Company indicated that the federal governments recent actions do not affect its drug development activities, nor its current or contemplated business plans.
Tim Moynahan the companies chairman stated, "Prior to Attorney General Sessions' actions, our drug development activities were in full compliance with U.S. federal law, including all provisions of the Controlled Substance Act, and now, after Sessions' January 4th announcement, MMJ's activities continue to be in full compliance with federal law."
Furthermore, our MMJ partners have secured their License in Canada to Produce Cannabis for Medical Purposes which will enable the extraction of our MMJ Active Pharmaceutical Ingredients from the cannabis plant and to manufacture and sell pharma-grade medicines for its FDA approved studies.
The MMJ Group is focused on scientific research and collaboration, and has filed a FDA application to begin clinical trials to fully explore the potential of cannabis medicine for progressive multiple sclerosis patients.
In conclusion, MMJ companies are striving to advance the science of cannabis and to validate new patient therapies through FDA approved clinical research studies. We are developing cannabinoid-based drugs under U.S. Food and Drug Administration (FDA) protocols and are not impacted by these actions. MMJ is leading the way to uncovering the immense potential of this medicine.