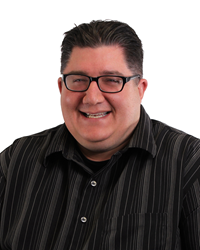 We're very excited to be able to offer this service. The NetSuite platform is something we've been working on the last nine years.
URBANA, Iowa (PRWEB) February 07, 2018
The technology team from Leverage, a consulting firm from Urbana, Iowa, has successfully been one of the first-to-market implementing the new SuiteCommerce Advanced (SCA) Kilimanjaro platform with the e-commerce site EcoFoil.com.
Transitioning from the SCA legacy e-commerce platform, Site Builder, to Kilimanjaro within 60 days of the product release positions Leverage as an industry leader in the cutting edge of conversion to the leading technology in the NetSuite space.
"We're very excited to be able to offer this service," says Tom Altman, chief technology officer of Leverage. "The NetSuite platform is something we've been working on the last nine years. It finally gives you a modern e-commerce platform to compete against Magento and Salesforce Commerce Cloud. The growth this will facilitate for companies will increase their bottom lines by faster site speeds."
The Leverage team launched EcoFoil.com on Kilimanjaro completely within their own internal resources. They have already seen upticks in SEO and expect that trend to continue.
Leverage's NetSuite Web Developer Wesley McElwee states, "We enjoy the connection of NetSuite and the e-commerce front. And, it's refreshing to see the update of the backend code of a more modern architecture that Kilimanjaro uses."
McElwee also says that the two big codes Kilimanjaro uses, node.js and backbone.js, give sites an opportunity to be fully responsive, serving up a great user experience for both desktop and mobile devices.
Main benefits of the Kilimanjaro upgrade include modern code, single page architecture, a focus on UX, and a fully responsive design.
Companies who would benefit from Kilimanjaro include those who currently run NetSuite Site Builder and are frustrated with the limitations, as well as companies who are considering purchasing NetSuite but have concerns over its e-commerce capabilities.
While Leverage IT is a consultant to NetSuite companies, they have also been end-users since 2009. By the end of Q1 2018, Leverage will have three successful Kilimanjaro launches completed. They are performing completed implementations in as fast as 60 days.
The Leverage team has empowered brands including US Cargo Control, Pepper Joe's, EcoFoil, and Clickstop.
###
About Leverage
Leverage is a consulting team specializing in customer engagement, talent enrichment and technology enhancement. Leverage brings a unique, collaborative sharing approach that empowers companies who are looking for help growing their business. Their dedication to their individual disciplines, as well as to workplace culture and technology, has earned them countless accolades and awards. Leverage is powered by Clickstop, a Great Place to Work and an Inc. 5000 Fastest Growing Company located in Urbana, Iowa.
For more information about Leverage, visit LeverageGrowth.com, Twitter and Instagram @LeverageGrowth, Facebook.com/LeverageByClickstop, or LinkedIn Leverage. Powered by Clickstop.