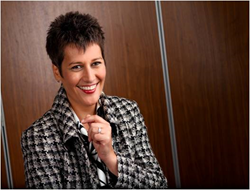 PE and VC investors were certainly on a buying spree in North America in January at a time when funds are sitting on record sums of dry powder
NEW YORK (PRWEB) February 08, 2018
The volume and value of mergers and acquisitions (M&A) targeting North American companies remained robust in January 2018, according to information collected by Bureau van Dijk, a Moody's Analytics company, and the leading publisher of company information. In all, there were 2,054 deals worth USD 157,264 million announced during the month, compared to 1,827 deals valued at USD 249,654 million in December 2017.
Bureau van Dijk's research shows that value was one of the highest recorded for the last 12 months as M&A was supported by four deals announced in the region each of which were worth more than USD 10,000 million. January's largest deal by value involved Thomson Reuters, which is selling more than half of its financial and risk business to a consortium led by Blackstone-managed private equity funds, and which includes Canada Pension Plan Investment Board and Singapore's sovereign wealth fund GIC, for USD 20,000 million. The other three deals valued at over USD 10,000 million were all public takeovers of US-based companies: Keurig Green Mountain is buying Dr Pepper Snapple for USD 18,731 million; Dominion Energy is acquiring Scana for USD 14,600 million; and Sanofi of France is purchasing Bioverativ for USD 11,600 million.
Bureau van Dijk's data shows that private equity and venture capital (PE and VC) investment in North American companies reached new highs in January. In all, there were 1,469 deals worth a combined USD 45,466 million, up from 1,141 deals valued at USD 35,077 million. In terms of volume, this represented the highest recorded since July 2015 (1,509) while value, second only to August 2017 (USD 46,716 million), was at a level not reached since October 2015 (USD 100,826 million).
Lisa Wright, director at Bureau van Dijk, commented, "PE and VC investors were certainly on a buying spree in North America in January at a time when funds are sitting on record sums of dry powder. Similarly, M&A remained robust in what is traditionally a quieter month than December as acquirors appear to have increased confidence in dealmaking, though M&A has become more competitive alongside rising valuations, and many equity markets trading at, or close to, all-time highs."