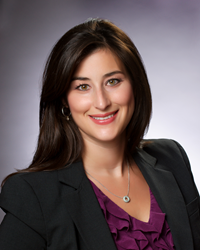 HERNDON, Va. (PRWEB) February 07, 2018
Dr. Jessica Kulak is a Board Certified Facial Plastic Surgeon at the Naderi Center in Chevy Chase, Maryland, and Northern Virginia, where she is recognized as an artistic surgeon with warm bedside manners and a gentle touch. Dr. Kulak offers popular surgical treatments that are being enjoyed by celebrities. Television personality and Keeping Up with the Kardashians' Kris Jenner's recent cosmetic ear surgery was performed live and featured in magazines like People, US Weekly and NewBeauty. Dr. Kulak's expert opinion on the ear surgery was included in NewBeauty's January 2018 edition.
The primary focus of Dr. Kulak's cosmetic surgery practice is the rejuvenation of the face, including procedures like injectables, laser treatments, chemical peels, minimally invasive fat injections, lasers and surgeries like ear pinning, earlobe reductions, neck lifts, brow lifts, eyelid lifts and facelifts. Dr. Kulak specializes in facial plastic surgery and does not perform breast, body plastic surgery or rhinoplasty, although those and other extended services are offered at Naderi Center Cosmetic Surgery Specialists. Dr. Kulak is a true specialist surgeon who is widely recognized for her outstanding, natural-looking results.
Dr. Kulak Discusses Jenner's Lobuloplasty in NewBeauty
NewBeauty magazine featured Jenner's recent plastic surgery, which customized her earlobes. Jenner is quoted in Cosmopolitan magazine describing herself as having had the "biggest earlobes in the universe." While Jenner apparently did not have the most massive earlobes in the world, self-esteem and self-image are significantly impacted by the way we perceive ourselves. Khloe and Kim Kardashian recommended that their mother try alternative solutions like turbans, but Chris just wanted "cute ears." The surgery offered by specialist Dr. Kulak is a practical solution for men and women who have naturally large earlobes or earlobes that have been damaged, stretched or split from gauges, tears or piercings.
While viewers of Keeping Up with the Kardashians may have been surprised that ear reconstruction was an option for Jenner, Facial Plastic Surgeon Jessica Kulak, MD, reports to NewBeauty that the surgery is incredibly common. In fact, Dr. Kulak had completed two that very week. Otoplasty (ear pinning) and lobuloplasty (earlobe reduction), which Jenner had, are common at The Naderi Center in Chevy Chase, Maryland, and Northern Virginia.
Otoplasty and Lobuloplasty Earlobe Reconstruction
Otoplasty and Lobuloplasty are available at the Naderi Center. Otoplasty is usually completed with sedation and a week off from work, while lobuloplasty (earlobe reduction) is done while the patient is awake using local sedation in the office. Earlobe reduction typically takes 30 -40 minutes to complete both ears, and the patient can go back to work the next day. There are sutures, which come out in one week. Dr. Kulak is quoted in NewBeauty, "Lobuloplasty is also great for earring pull-through injuries or if the earring hole is enlarged from gages or stretched from large earrings that pull down the hole. You can re-pierce the ear at around four weeks."
Cosmetic Consultations for Deformities or Injuries at the Naderi Center
Congenital and acquired deformities of one or both ears are treated at Naderi Center. Common ear deformities include:
Earlobe tears or earring injuries)
Ear proptosis (prominent ears that stick out)
Enlarged earlobes
Gauged earlobes
Facial Specialist Dr. Jessica Kulak at the Naderi Center in Chevy Chase, Maryland, and Northern Virginia, provides ear repositioning and earlobe repair to restore the earlobes or to create a more desirable position of the ear or lobes, which is in better proportion to the entire face. Schedule your appointment or call 301-222-2020 for Chevy Chase, MD or 703-481-0002 for Herndon, VA.