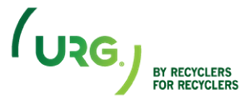 "The Management of recycling facilities wear many different hats throughout the day in their business. Time consideration is crucial, highly structured organization is paramount and incorporation of a highly efficient online sales and inventory" - Brent McDorman, Technical Support Specialist, URG
GEORGETOWN,Texas (PRWEB) February 08, 2018
URG has experienced an exciting and successful start to the new year with the addition of over 70 auto-recycling centers added to their membership program. By bringing together cutting-edge technologies and an exceptional membership benefit program to auto recycling professionals across the nation, they are making great strides in forging valuable relationships with auto recycling centers throughout the US and Canada. URG has effectively incorporated state of the art technology and member support platforms to turn the purchase of used auto parts into an easy, modern shopping experience for those in search of replacement auto parts. The newly incorporated measures have been extremely effective, and recyclers are noticing.
URG has concentrated on developing and marketing an e-commerce platform and the parts inventory insight system, IIS-Pro to their Members, both advanced technology tools designed to create time efficient workflow and effectively manage the large flow of parts inventories seen on a day to day basis at each facility, including AutoPartSearch.com. According to Brent McDorman, Technical Support Specialist, URG, "The Management of recycling facilities wear many different hats throughout the day in their business. Time consideration is crucial, highly structured organization is paramount and incorporation of a highly efficient online sales and inventory management platform is absolutely a necessity. No longer are you looking at auto salvage yards targeting local business only, but reaching out to secure nationwide sales revenues to add to their profits." The need for recycling yards to employ and adapt easily to these technological advancements is urgent in order to stay relevant in today's marketplace and secure a seamless and positive relationship with today's consumer. URG, and their partnership with web development firm BriscoWeb to offer strategic partner pricing for a custom website build for Members, acknowledges the company's commitment to provide invaluable resources for Members to grow their recycling businesses.
Technological advancement is just one of the many ways URG has improved the playing field for the recycler. URG Members have complete access to invaluable business tools such as the URGNet Control Center which allows them to control what customer data is shared with third parties, the URG Core Value Program to check core values instantaneously against fourteen core companies to maximize ROI, HotKey Access to the URGNet Database, the URGNet Data Tier Program combining data as one inventory when using CCCOne to maximize part hit rates, accreditation programs, vendor discounts, an annual training conference and more. In addition, URG has a Member specific entity dedicated to access these features at United Recyclers Group LLC: Automotive Recycling.
Members taking advantage of URG Member tools, support features and the custom website build have witnessed double to triple increase in sales opportunities and volume. This solidly endorses that consumers are liking what they see and the surge in URG Member growth confirms that they have the oh-so-right formula for building business success in the auto recycling marketplace.
To learn more about becoming a URG Member please visit us at: http://www.u-r-g.com